Canary Islands Tourism Information

ℹ️ Welcome to the Canary Islands!
If you are from Europe, it's most likely that you have heard from these beautiful Spanish Islands which receive millions of visitors year round. They are located 100Km to Morocco, which is the closest country or 1600Km to Spain. The Canary islands are formed by 8 Islands, (from largest to smallest in area) Tenerife, Fuerteventura, Gran Canaria, Lanzarote, La Palma, La Gomera, El Hierro and La Graciosa. Great natural attractions sit alongside plenty of beautiful beaches. The warm climate means that it can be tempting to visit year round, having two distinct high seasons, Winter and Summer.

Tenerife is the most popular of Island, it just happens to be home to a plethora of experiences, including the Teide National Park, set up in the 1950s and one of the oldest of Spain's national parks. It is also home to the iconic peak of Mount Teide, the highest point of Spain. Most of the Canary Islands are a tale of two halves. Lanzarote, the most easterly island in the archipelago, has some of the best beaches, as well as a rugged volcanic interior. Likewise, Fuerteventura's has many miles of golden beaches. Head inland and you will discover that there are plenty of traditional villages to explore and ancient volcanic landscapes to admire.
Gran Canaria is a seething mass of tourism on its coast, but rises to dramatic mountains and boasts an interesting village and rural interior. The capital, Las Palmas, suits those yearning for a spot of culture, with its museums and historic buildings. South of Gran Canaria, Maspalomas, is the popular and growing demand for LGBT travel, with many resorts and Hotels catering exclusively for this sector. It is also, a place of abundant nightlife and parties.

There are opportunities to escape the crowds if you prefer some tranquility, La Palma is an underrated island, greener than its neighbours and beautifully wild. It is also home to the Gran Telescopio Canarias, a telescope that takes advantage of the island's clear air and high mountains. Likewise, El Hierro's rugged volcanic landscape seems to be a world apart. At one time, explorers considered this most westerly of the Canary Islands to be the end of the world.

There are ample possibilities to discover many of the islands in one visit, with many tours and packages designed to maximise the time and take you around the archipielago to see as much as possible. Although travelling by yourself and hoping from island to island is also very easy, cheap and fun when you dispose of the time and need that little extra time to relax and soak up both nature and culture.

In this guide, we include the Islands that we have visited, Gran Canaria and Tenerife. Please read below for more dedicated information on each Island!


⛅️ Climate and Temperature  🌡️
Generally, the climate is tropical and dry on most islands, moderated by the sea and in summer by the trade winds. There are a number of microclimates as you travel inland and reach higher altitudes, specially in Gran Canaria or Tenerife (Teide). There also exists a subtropical humid climate which is very influenced by the ocean in the middle of the islands of La Gomera, Tenerife and La Palma, where laurisilva forests grow.

On general terms, good weather is to be expected all year round, with constant warm temperatures and sunny weather throughout. Annual average temperatures range from around 15°C to more than 30°C, with hot summer weather making temperatures in some inland parts of the Islands reach well beyond 35°C during July, August and September.

Much of the rest of the year, the climate feels somewhat spring-like, with mild, pleasant weather and a fresh feeling, with gentle sea breezes. However, be ready for rapid extreme variations in weather and while the coastal locations are sunny virtually year-round, the weather in the centre of the islands, around the mountains and at higher altitudes, becomes cooler. Some snow is often visible on the mountain peaks in central Gran Canaria and Tenerife.
If you are travelling, other than the Summer months, (June to September) take a light jacket, as evenings after the sun goes down can provide a quick drop in temperatures.
Greatly influenced by the sea and the Gulf Stream, the Islands weather and climate is extremely mild during the winter months, making the islands particularly appealing place to visit at this time, with the sandy beaches and warm water being extremely enticing. Winter temperatures regularly exceed 20-22°C, even during November, December and January, which are the "coldest" months of the year.

Rainfall on the islands, is quite sporadic and can rain heavier during the Winter months, but these never last too long and the sun always comes out at some point of the day. However, taking some waterproof gear is recommended if you are hiking and visiting inland or going up to Teide, at 3000m!
The best time to visit the islands depends of your choice of trip, as climate is good year round. However, if you prefer to be more active and see more places, its much better to travel when out of the Summer to avoid the high season. Also, Mid season prices are slightly cheaper and there are less tourists.
For more information on the climate of each island, please see below the dedicated guides. ▼
✈️ Arriving to the Islands and transport 🚇
Gran Canaria, Tenerife, Fuerteventura and Lanzarote offer direct flights from mainland Europe, Russia and the UK. Flights are often organised as tour packages but with many low cost airlines now, there are ample opportunities to select a scheduled flight, that suits your times and destination of choice.

Generally if coming directly from Europe, airlines like Ryanair, Vueling and Easyjet offer the best prices. But you might consider as well taking other airlines which offer inclusive services and with one transit stop for a better quality of travel. Airlines like Air France, Lufthansa or KLM also fly to the islands and connect from many other points of the world if you are coming from overseas.
Additionally, the national carrier is Iberia, which also offers direct flights to Madrid and Barcelona (and other cities) from mainland spain and offers the best quantity and best choice of times with connections, to Europe and South America. There are also long haul flights operated from the islands of Tenerife on high season to South America.
Intra island travelling is also very common, flying is the best and quickest option. The best airlines offering these services are Binter Canarias and Canaryfly.
Alternatively, you can also take ferries, which are a little cheaper, but ideally suited if you take a car as well. Fred Olsen, Armas and Líneas Romero offer the best ferry services.
❗Attention: When travelling intra-islands, always check the fares are for non-residents. As the cheapest fares are offered for the residents of the islands, which enjoy a 75% off. At the check-in they will always ask for your ID, so it's worth to note that if you do not have this resident card, you will then be charged an extra fare to travel on the day.

Gran Canaria Tourism Information​

Gran Canaria is the third largest but most developed of the eight islands. Gran Canaria is known to have its own miniature variety of climates and landscapes that it offers, from the big city bustle of the capital, Las Palmas, to the serenity of its lush woodlands.
Gran Canaria is almost circular, with a diameter of about 50km, and is characterised by deep ravines that radiate out from the centre down to the coast.
The north of the island is humid and lush, with green valleys and volcanic craters, while the south is arid and desert-like, with vast stretches of sandy beach. The interior of Gran Canaria has steep highlands dotted with small villages, sporting white houses with red roofs, banana plantations, and orchards bursting with tropical fruits.
Tourists generally favour the southern coastline, flocking to the well-known beaches of Playa del Inglés or Maspalomas, where the sea washes soft sands and empty dunes stretch for miles. It is also well known for its tolerant and friendly approach, by being the centre for LGBT travel tourism and lively nightlife.
The capital, Las Palmas, lies on the northeast tip of the island, between two long beaches, Las Caletas, and Alcaravaneras. The capital also offers multiple museums, shopping centres and a diverse city life.
⛅️ Climate and Temperature  🌡️
Gran Canaria has a wonderful climate throughout the year, the south of the island (where the major resorts are located) enjoys its own microclimate with generally better weather than other parts of the island, with a cool breeze which alleviates any hot day. The mountainous regions inland are a bit colder and can experience frost or even snow. The average temperature is comfortable all year round, rarely dropping below 17°C and often reaching 30°C during the day. The peak summer months are June to August, but May and September are almost as hot, with max temperatures in the mid 30°C.
Winters are very mild along the coast, especially in the south. During the coldest month, January, average temperatures range between 15°C and 23°C. This is also the best time of the year to come for tourism in the island. It is best to avoid the peak times of July and August. (High price / crowds).
Rainfall in the summer months is almost non-existent, but showers are possible between October and April. Rainfall is unevenly distributed throughout the island, but the south is generally the driest and most sunny.
Gran Canaria has one airport located well in the central-eastern part of the island, which gives easy access to both the north and the south. Busses known as "GuaGua" are the main public transportation on the islands. From the airport, you can take several busses depending on your destination. Bus 30 /90 for Maspalomas. Bus 30 for Las Palmas. You can pay on the bus by contactless payment or mobile. Prices range depending on destination. For more info please check guaguasglobal.com
Busses are punctual and offer a good reliable service, however the timetables are limited so it's worth checking before travelling. Also note that most services finish around 8pm except in the city of Las Palmas. Beware that if visiting interior towns, busses can operate every few hours and only couple of services at weekends.
The best idea is to rent a car if you can drive, in order to explore the island freely, this ensures much more liberty and gives you great access to remotes villages where local busses are very limited.
After both Tenerife and Fuerteventura, Gran Canaria is the third-largest of all the Spanish Canaries. Gran Canaria certainly has much to offer in the way of beaches and attractions. Las Palmas de Gran Canaria serves as the island capital and is very much centred around the neighbourhoods of both Triana and Vegueta.
Gran Canaria offers a tremendous variation in both climate and landscape, together with many places of interest and some truly spectacular coastlines.

The historic town of Arucas is close to Las Palmas Gran Canaria and is best known for its stunning views of the northern coastline. Other notable towns and villages on the island include Gáladar - famous for being home to the ancient Cueva Pintada (Painted Cave), Telde - the second-largest city on Gran Canaria, and the Maspalomas area, with a high concentration of restaurants, nightspots and beaches, including the Playa del Inglés, known for it's friendly and open nudist beaches. It is also the Mecca for the LGBT tourism and party nightlife.

Below you will find in more some more details what to see and do on the island of Gran Canaria:
Las Palmas:

The capital of Gran Canaria and a bustling holiday resort, Las Palmas is situated on the north-eastern tip of the island. The city was founded in 1478 and was the spot where Christopher Columbus began each of his voyages to the Americas. Much of the historic

Vegueta district

remains charmingly intact behind the modern apartment blocks which line the seafront. The ambience is lively and the sunshine is always very present.
The city of course, attracts many holidaymakers by its surrounding stretches of beach. The warm waters surrounding Las Palmas provide perfect conditions for all kinds of water sports for holidaymakers to enjoy, including sailing and boating. Many of the resorts also have their own tennis courts, golf courses, and other sporting facilities.

Whale watching is a popular activity and tickets can be bought from companies taking tourists out on boats for the day. Many exciting excursions to other destinations on the island are possible by boat and by bus. Las Palmas promises some good holiday shopping for those so inclined and the city also lures travellers with an energetic nightlife. Those wishing for a good night out, should head to

Plaza de España in the Mesa y Lopez district.



Maspalomas (Playa del In Ingles):

Boasting around 350 bars and restaurants, the Playa del Inglés is one of the island's most desirable beach resorts and contains a golden sandy coastline, which stretches for around 8 km. Known as the party end of the island, the Maspalomas area lies of the southern side of Gran Canaria and contains many enormous hotel complexes and vast swimming pools, with the Playa del Inglés being situated in the very heart of the resort, close to the Yumbo Centum shopping centre.
Many major tourist attractions and theme parks can be found in and around the Maspalomas area, including Palmitos Park, the Aqua Sur water park, the Camel Safari Park La Baranda, and Holiday World, with roller coasters, fast riding and a 'laserdrome'. Both surfing and windsurfing are also popular along the surrounding coastline of Maspalomas, and the Playa del Inglés is well known for its nudist beaches, lively nightlife and gay clubs.


To get there take bus 30 from Las Palmas.



Faro de Maspalomas:

This lighthouse is a 65 metre high lighthouse built in 1886 which dominates the skyline. It is located on the sea front at Maspalomas near to the start of the Maspalomas sand dunes and Maspalomas Oasis. The Faro de Maspalomas is the tallest stone lighthouse in the Canary Islands. The lighthouse is impresive and distinctive landmark, but unfortunately it is not open to the public. However, around the area there is plenty to keep you busy. The area is more suited for the higher-end hotels and resorts with a distinctive more elegant charm than the rest of Maspalomas, yet it is not as bustling or noisy at night. Those seeking higher quality shopping, good seafood restaurants and front view Hotels will enjoy it here. (Just be prepared for price tag that goes with it!).


To get there take bus 30 from Las Palmas or bus 30 and 90 from Playa del Ingles.



✔️Tip: Nearby from the lighthouse, is the Camel Safari and Natural Reserve 📍. Come in the morning to enjoy a 30minute ride on these majestic animals and know local facts by the carers and tour guides that work in the park. The ride costs €12 for adults, and although a bit expensive, it is a popular attraction to do when coming here!
Alternatively, you can also walk around the Natural Reserve (free) and take pics of the camels as they take other travellers.
Puerto de Mogan:

One of the island's most charming, quaint and popular marinas, with beautiful buildings, classy port which contains a range of yachts and boats. With a number of stylish hotels nearby, offering impressive views of the waterfront, boat hire and cruises can often be arranged at the marina. It also has a nice beach to swim and is ideally suited for children and families.


To get there take bus 001 from Las Palmas. (stopping also at Maspalomas)



Telde:

The second-biggest city of the island of Gran Canaria, Telde is steeped in history, with the San Francisco and San Juan districts being located in the heart of the main Old Town area. Telde is situated just 12 km from Las Palmas and contains a number of notable old buildings, including the 15th-century Basilica de San Juan, which is known for its stunning altarpiece and impressive architecture. Also worth a mention, the striking Iglesia de San Francisco is close to the Plaza San Juan, with a popular walk nearby along the cobble street of Calle Inés Chandia, which passes a historic aqueduct, scenic orange groves and other exotic plantations. One of the most popular museums in this part of Gran Canaria is the Casa Museo León y Castillo, celebrating the life of famous local architect Fernando de León y Castillo and also displaying many local treasures.


To get there take bus 12 from Las Palmas terminal or bus 90 from Maspalomas.
Arucas:

Is a busy town often known as the 'pearl of Gran Canaria'. Home to many notable buildings and structures, including the historic

Neo-Gothic Cathedral of San Juan

, the contemporary town hall (ayuntamiento), the Neo-classical Heredad de Aguas de Arucas y Firgas building, and the Plaza Constitución, Arcuas is a popular excursion from nearby Las Palmas. Other attractions in Arucas include the landscaped municipal gardens,

and the

La Montaña De Arucas area, which offers spectacular scenic views across the island's northern coastline. You can walk up from the town road, taking 30 min. (but there are no pedestrian pathways).




To get to Arucas, take bus 210 from Las Palmas terminal.



✔️Tip: Combine visiting Arucas and Teror (below info) in one trip! Both villages are very interesting to see, and does not take long. By bus, take line 215 which leaves every hour in each direction.

Teror:

is 22 km to the southwest of Las Palmas de Gran Canaria, Teror is a small town

centred around the attractive Plaza Nuestra Senora del Pino. The intersecting street of Calle Real is lined with historic residences and buildings, such as the Casa de los Patronos de la Virgen, which has become an important local museum. One of the main landmarks within the Teror area is the 18th-century Basilica de la Virgen del Pino, featuring Neo-clas

sical architecture and an elaborate interior. Behind it, you will find the

Palacio Episcopal.


To get to Teror take bus 216 from Las Palmas terminal, or bus 215 from Arucas.



Gran Canaria is one of the most popular destinations along with Tenerife, preferred also for the night life and the many entertainment options. In addition to beautiful beaches, the island of Gran Canaria offers a great choice of night entertainment, with a continuous succession of parties and events in a large number of bars and clubs which remain open until 6 in the morning. The island is definitely the ideal destination for those who want to combine beaches, Sea and fun.
For a local feel, the fun is concentrated in Las Palmas, the main city, with nightclubs frequented by youths and students, While tourist nightlife is concentrated south, in the tourist resort of Playa del Ingles, Maspalomas and Puerto Rico.
The selection of clubs ranging from lounge bars to Irish pubs, to the disco bars and trendy nightclubs, with parties every night, shows and live music, is endless.
Gran Canaria is known for being very 🏳️‍🌈 GAY FRIEDNLY 🏳️‍🌈 and it offers a wide choice of clubs aimed to this public.
In the Canaries, it is fashionable to organize boat parties: with only 30€ per person. You can spend a whole day on the boat doing dips in the sea, partying, dancing in costume and make new friends. In addition, the boat is often present a jacuzzi, and the price includes unlimited drinks. The most popular is the 'MTV Pacha Party Boat.
If all this is not enough, Gran Canaria also offers theme parks (crocodile Park, Sioux City), markets and traditional festivals, and finally the famous carnival with parades, parties and dances non-stop, which normally takes place in February and March.

Maspalomas and Playa del Ingles (English beach) are the hot Gay spots nightlife of the south of Gran Canaria. Here the nightlife starts late and goes on all night with most bars open until 2 am and clubs usually until 6am. (if not later with many after-hour cubs). The nightclubs are concentrated in the shopping centre, Yumbo Centrum and at night are transformed into meeting places for young people, coming mainly from all over Europe. The Yumbo Centrum, the place in which centres the Gay nightlife in Gran Canaria. Inside there are restaurants, shops, clubs, bars. Starting from 22.00 the mall comes alive with cabaret, karaoke and loud music, however as flamboyant as it may sound, it is frequented not only by gay crowds!
At Playa del Ingles, you will find hundreds of bars and clubs for all tastes: on the streets it is easy to find the many PR distributing flyers and advertise their bar. Playa del Ingles is definitely the most lively area.

✔️Tip: 🏳️‍🌈The gay scene in Gran Canaria is famous all over the world. There are well organized daily shows with drag queens, parties and themed events, in addition to regularly hosting famous events. Once a year there the biggest event is the: Gay Pride in Maspalomas.Check the website to know the dates and activities for this year!
Gran Canaria has much appeal for shopping, as it caters for its enormous tourism market, many of Gran Canaria's shops and shopping centres are aimed at tourists, offering a range of souvenirs to high-end brands.

However, Gran Canaria also offers plenty of serious shopping opportunities for those who enjoy this pastime, with a good selection of shopping areas in most of Gran Canaria's cities and towns. The capital of Gran Canaria, Las Palmas is home to the highest concentration of shops on the island, particularly around the shopper's street of Calle Mayor de Triana area, where many shops are housed in extremely historic buildings, contrasting with more modern shops. Other notable shopping strips in Las Palmas de Gran Canaria include the Calle Viera y Clavijo and Calle Cano streets. The Avenida Mesa y López is another popular shopping district in Las Palmas, where you will find Gran Canaria's most famous and prestigious department store, El Corte Inglés, together with many smaller local shops and fashion boutiques.

There are around 20 main shopping centres throughout the island of Gran Canaria. The best shopping centres in Las Palmas de Gran Canaria include 7 Palmas, Arenas, La Ballena and also El Muelle. In the Santa Lucia area of Gran Canaria, the shopping centres of Atlántico and La Ciel are worth a visit, while the San Bartolomé de Tirajana region is known for its shopping centres of Faro 2 and Melonerash.

Street markets in Gran Canaria are always popular with visitors to the island, with the best bargains being found at the markets on the southern side of the island. Catering more for tourists, these markets offer endless stalls, diverse shopping opportunities and countless gift ideas. Inland, traditional weekly street markets concentrate more on local produce, with farmers selling fresh fruit, vegetables, meats and cheeses.

Gran Canaria is one of the most popular places to come on holiday from all over Europe. The options to stay in accommodation vary greatly depending on location and type of place. You can easily find cheaper accommodation closer to Las Palmas and on the inner towns of the Island, if you are looking for a budget place to stay. There are now many places which offer Airbnb or Booking.com cheaper houses which are private, which in some cases you need to share. These range in price, but looking at the budget side, you can find private rooms from €20 or hostels in Las Palmas from €15-20 per night.
However, its hard to find cheaper alternatives in the south of the island and mostly all options include apartments made for the tourists and self-catering. Hotels are also plenty and you can find medium range hotels from €50 a night. Most travellers come to the island with a package which works out better priced and often include an apartment which can also offer pool and cleaning at around €250-300 per week. Monthly stays are also possible, for this its better to contact the property directly, as online nightly rates will apply.
Take note that the Summer, Easter and Bank Holiday periods are extremely popular and places often filled up weeks in advance. The best tip is, like in many popular places, reserve in advance to guarantee the best possible rate and location.
Maspalomas, Playa del Ingles, Puerto Mogan and nearby beaches around the south coast, are the most popular, and also the most sought for.
❗Attention: When staying in Maspalomas, look out for the location. Close to the Yumbo Shopping Centre is the centre for the night partying with many clubs and bars open all night! This can be unpleasant if you are wanting to escape the noise, but on the other hand it can be ideal if you are after the party and proximity!
Read reviews and comments before booking, not avoid any surprises and bad experiences.
Those coming on the package holidays most likely have booked for a week or two, as this works out better than per night. The location of the island and the atmosphere of party, chilling and having a good time is mostly present, so leisure activities will determine how long you will want to stay ideally. However, there is much more than just laying on the beach, and you can explore the island with tours, driving or taking public transport.

If you are into exploring and getting to know more of the island, a week should be enough to take in the city of Las Palmas, the smaller towns, relaxing by the coast and enjoying some nightlife! The city of Las Palmas, has some cultural activities and museums, but it's not that worth it to stay too long at Las Palmas. Making your base at the city can be also an option and travel around.


Coming for party getaway? Plan accordingly to reserve your accommodation and with plenty of time, as there are many events for the night clubbers! Chose to come for the weekend or also for a week to explore all the different night entertainment options with plenty of bars and restaurants to keep you going well into the night!
Gran Canaria Photo Slide 📷

1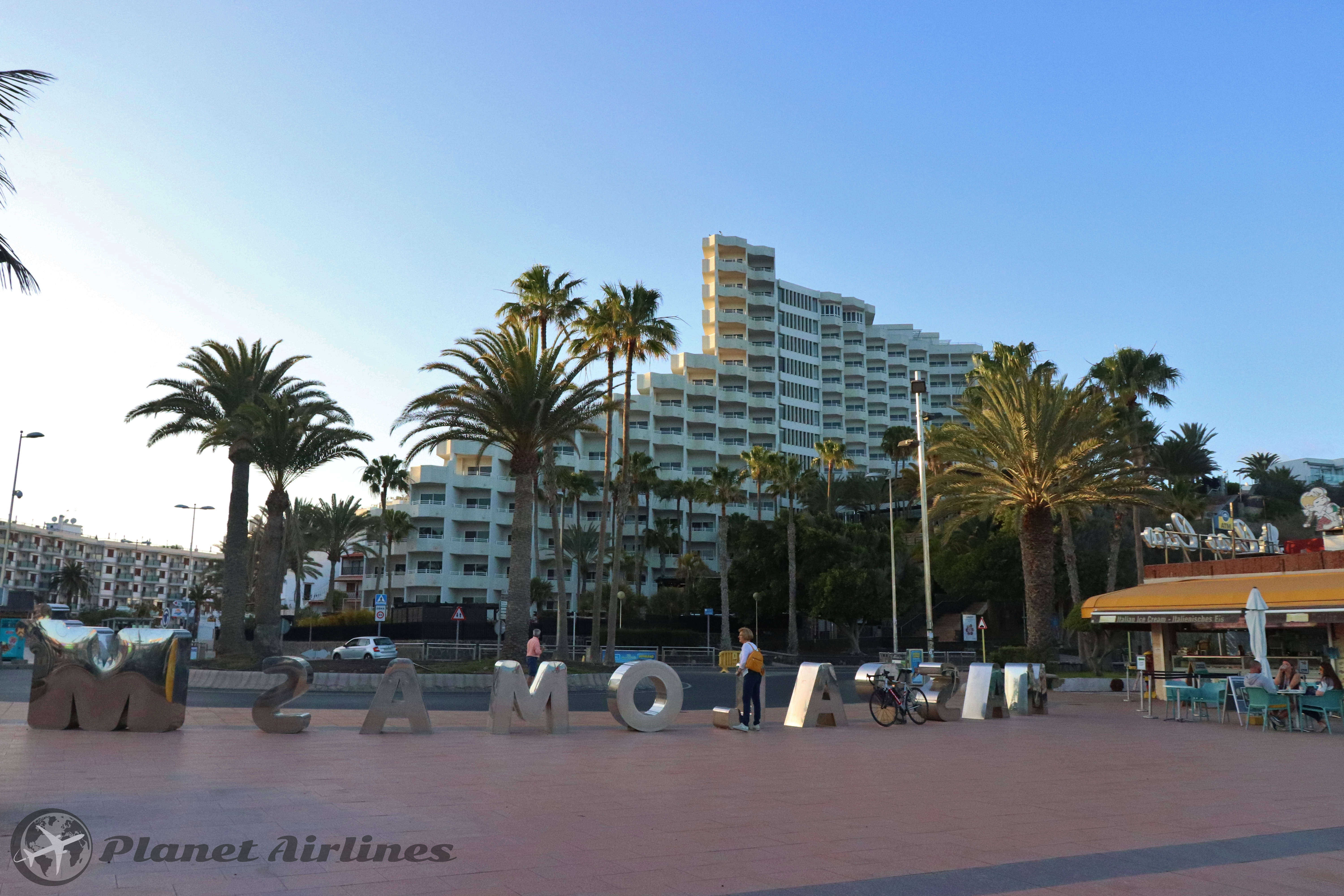 2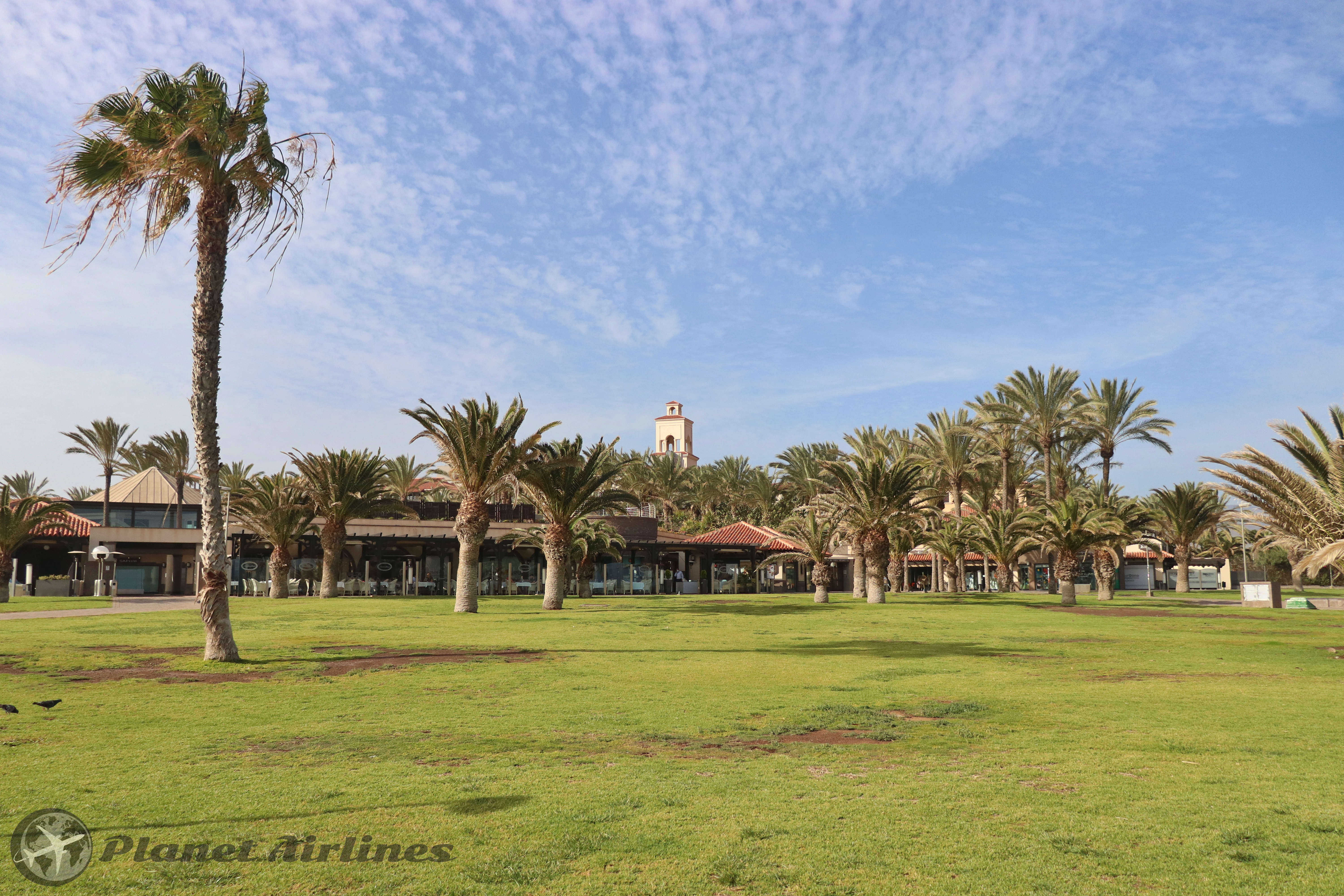 3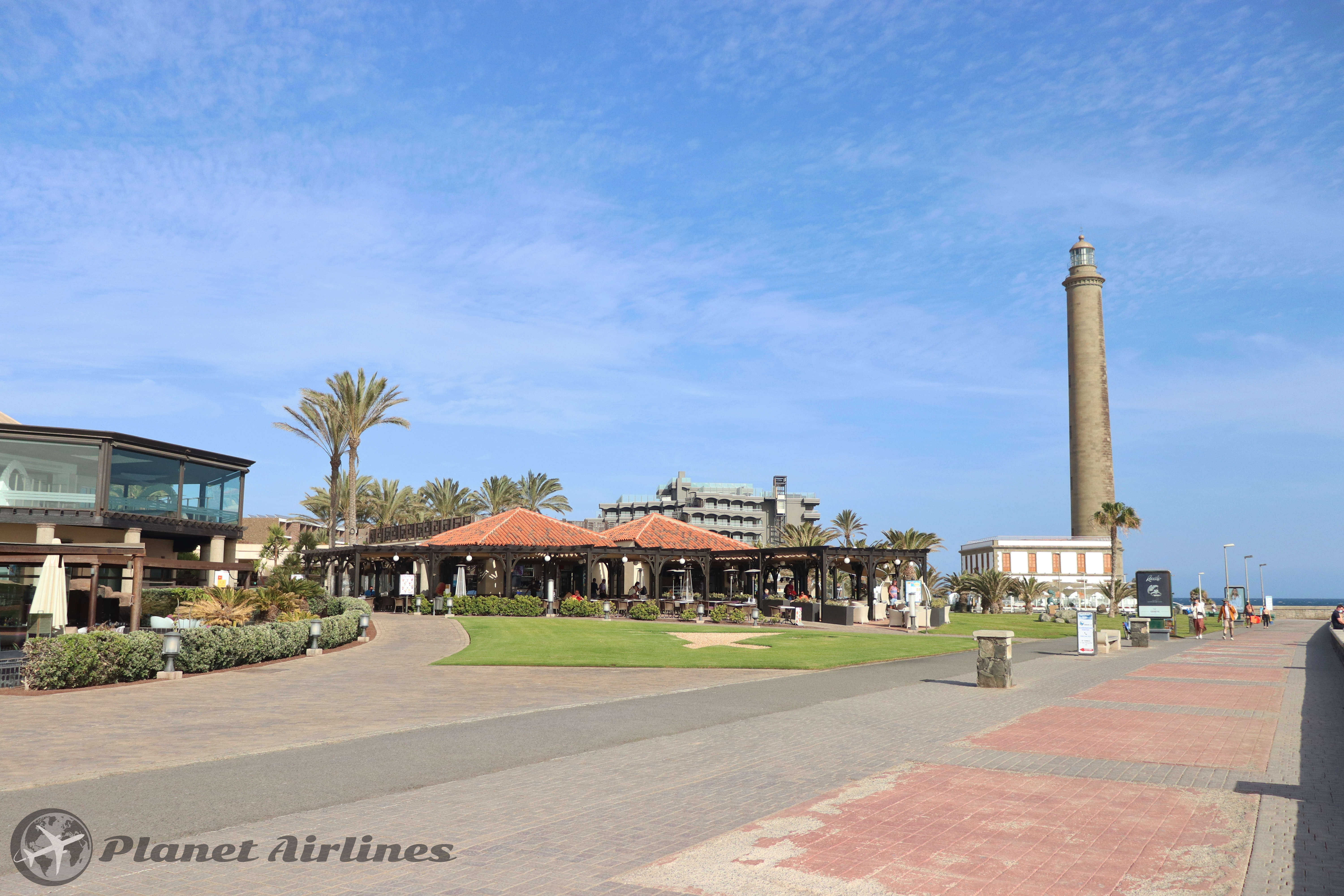 4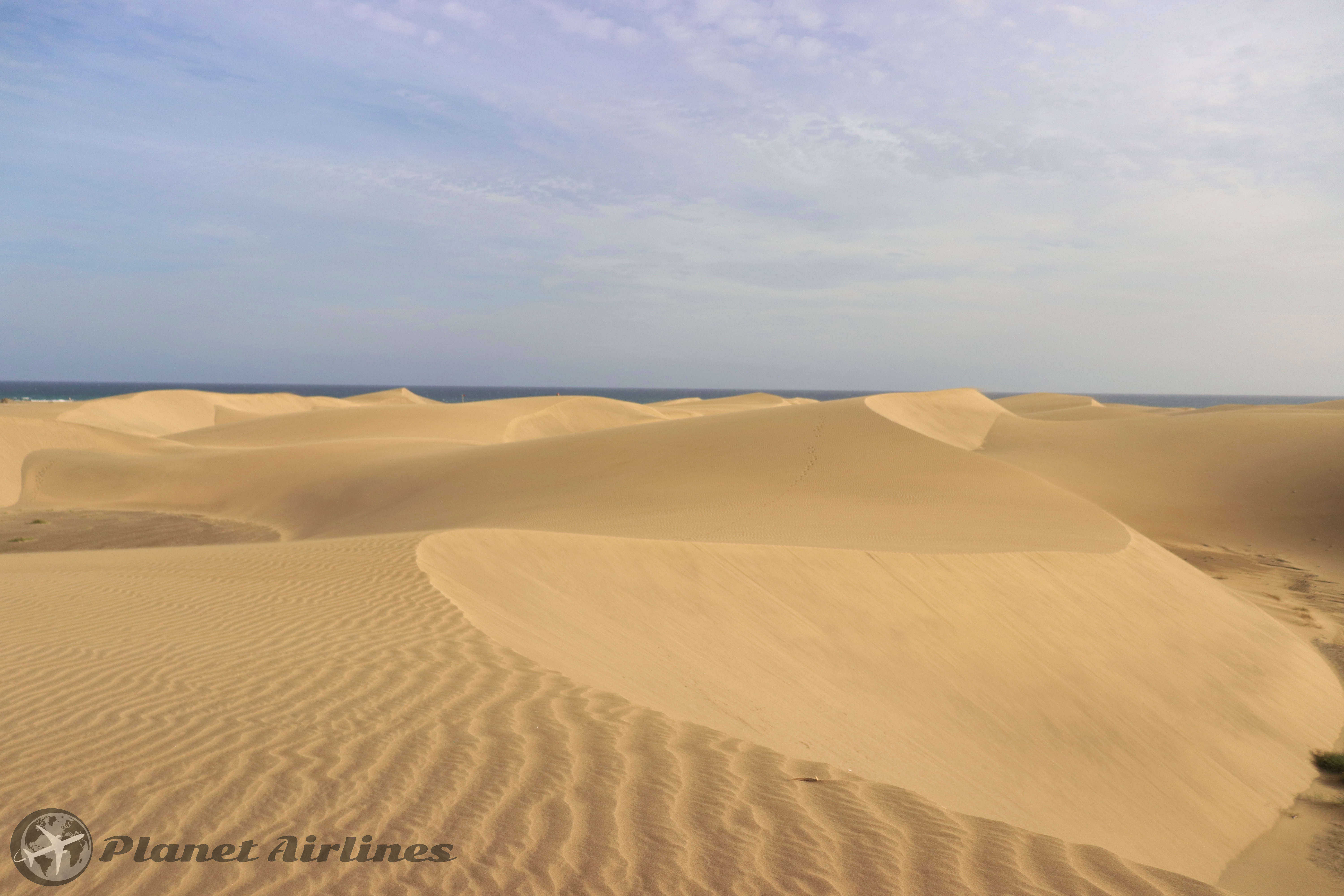 5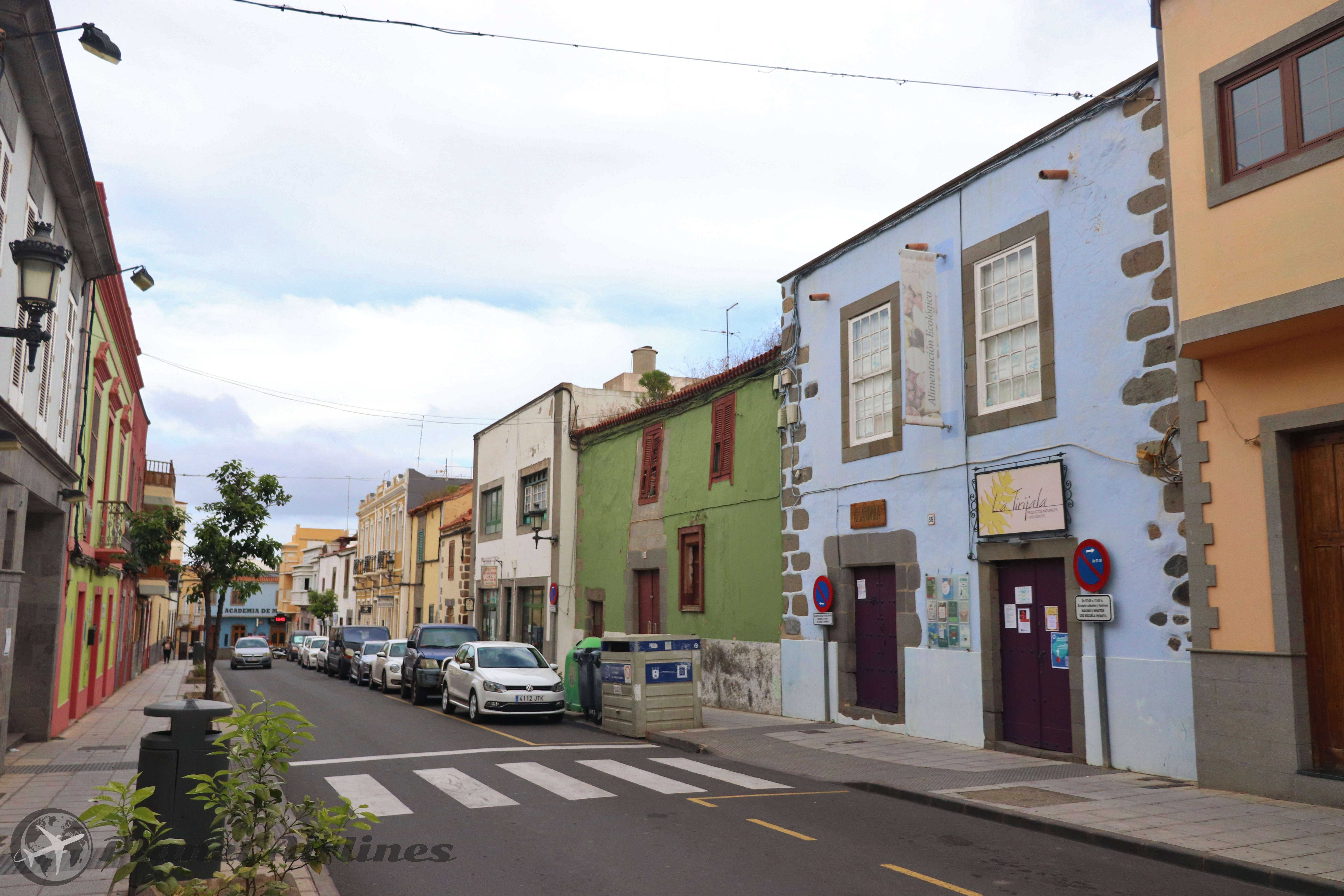 6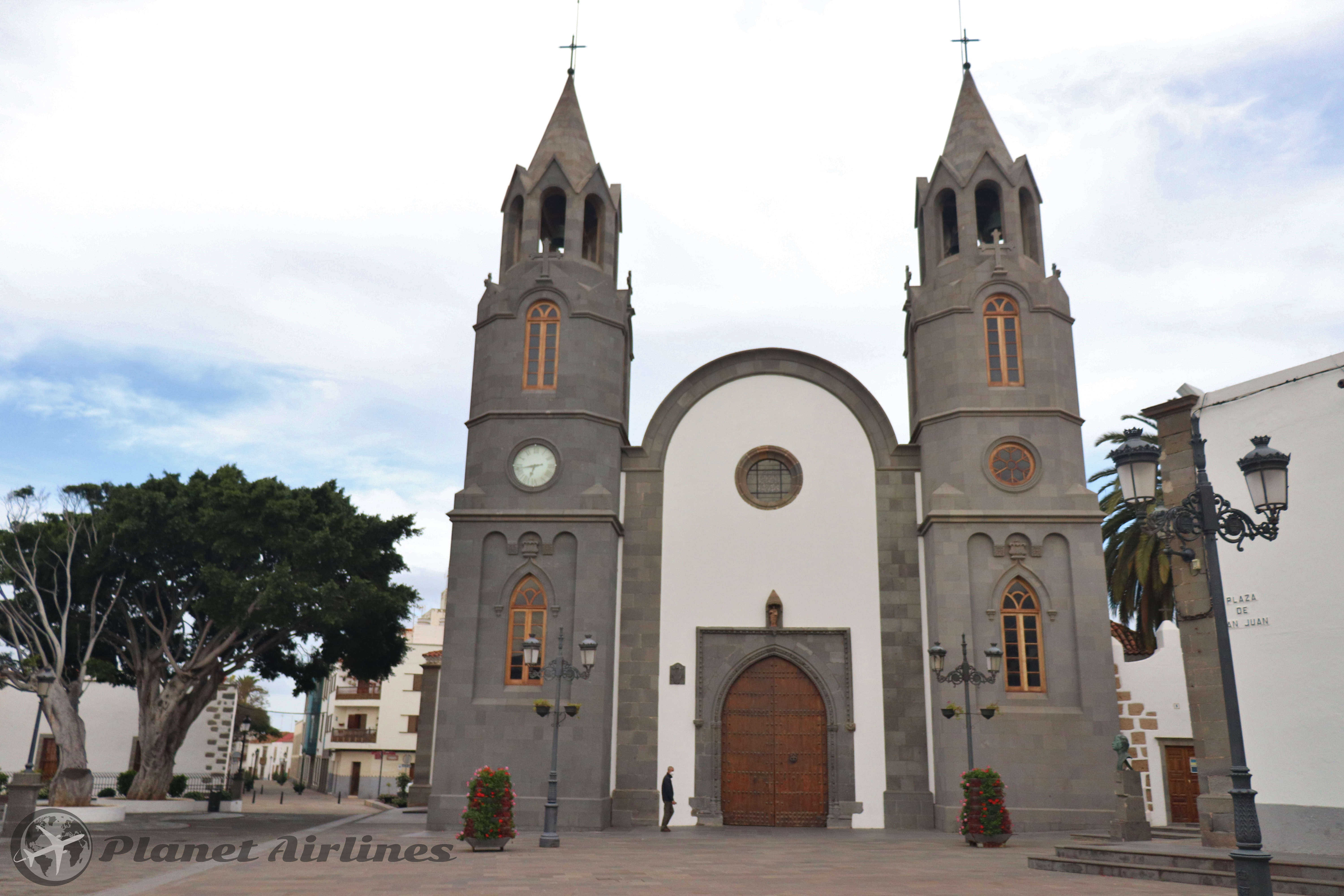 7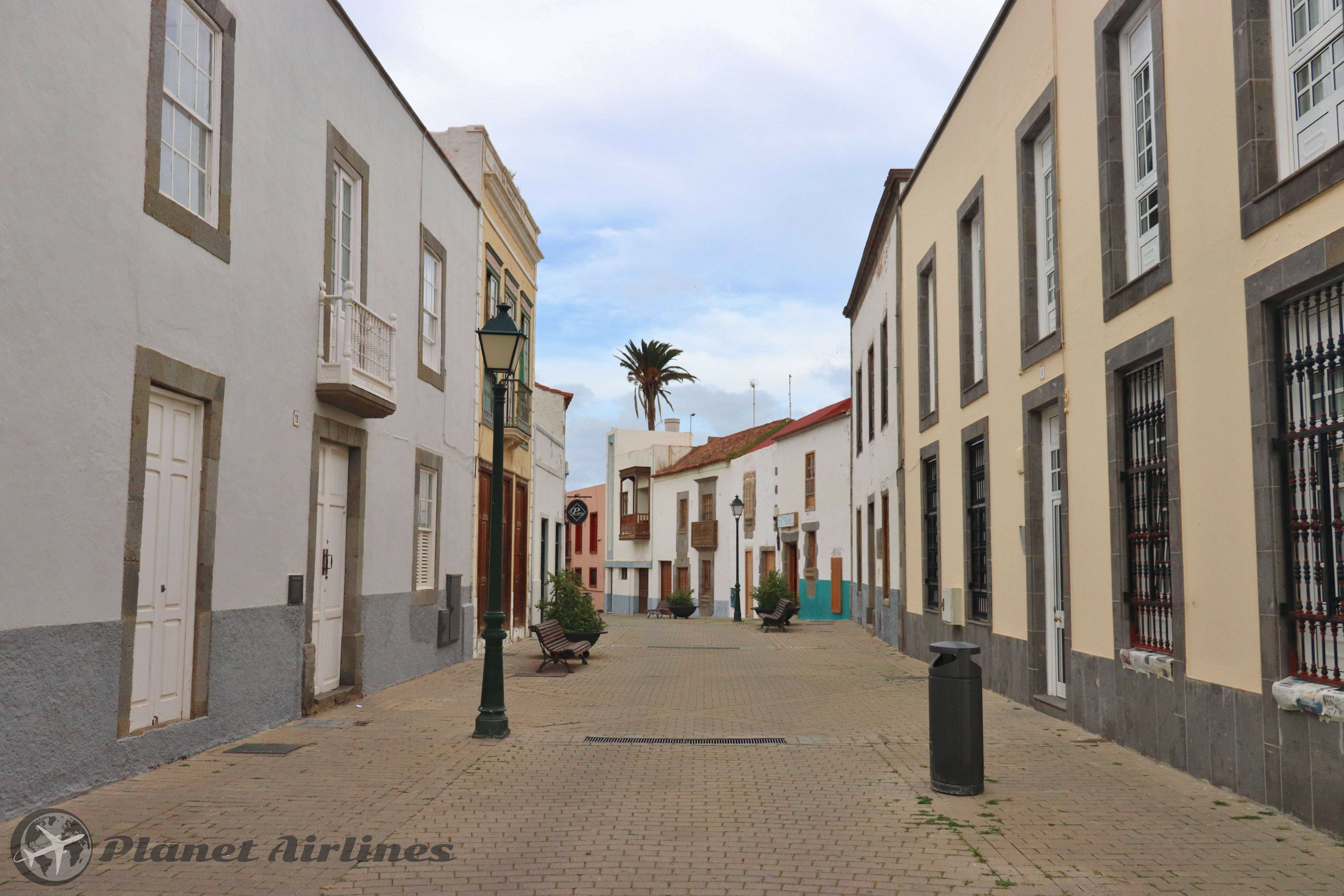 8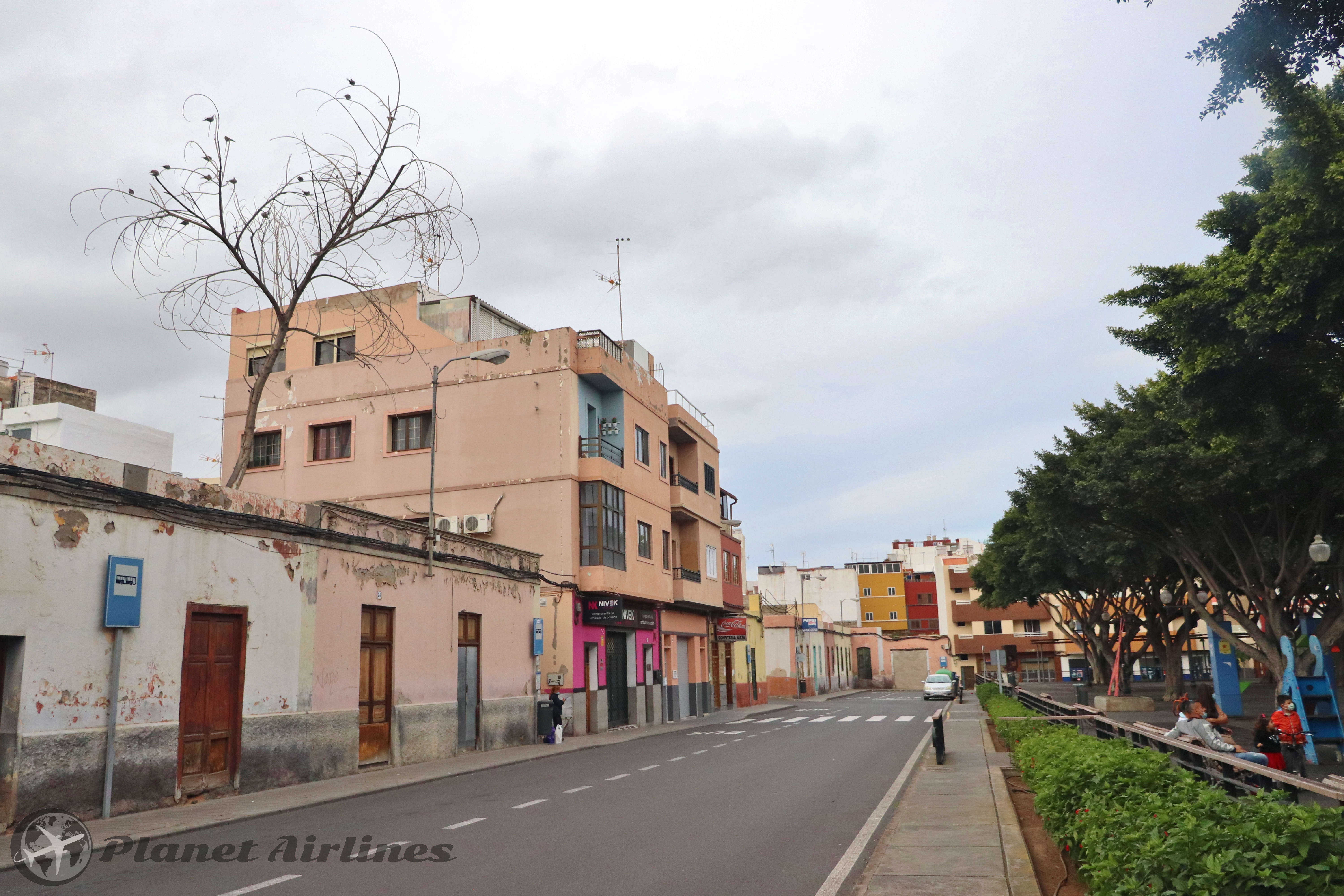 9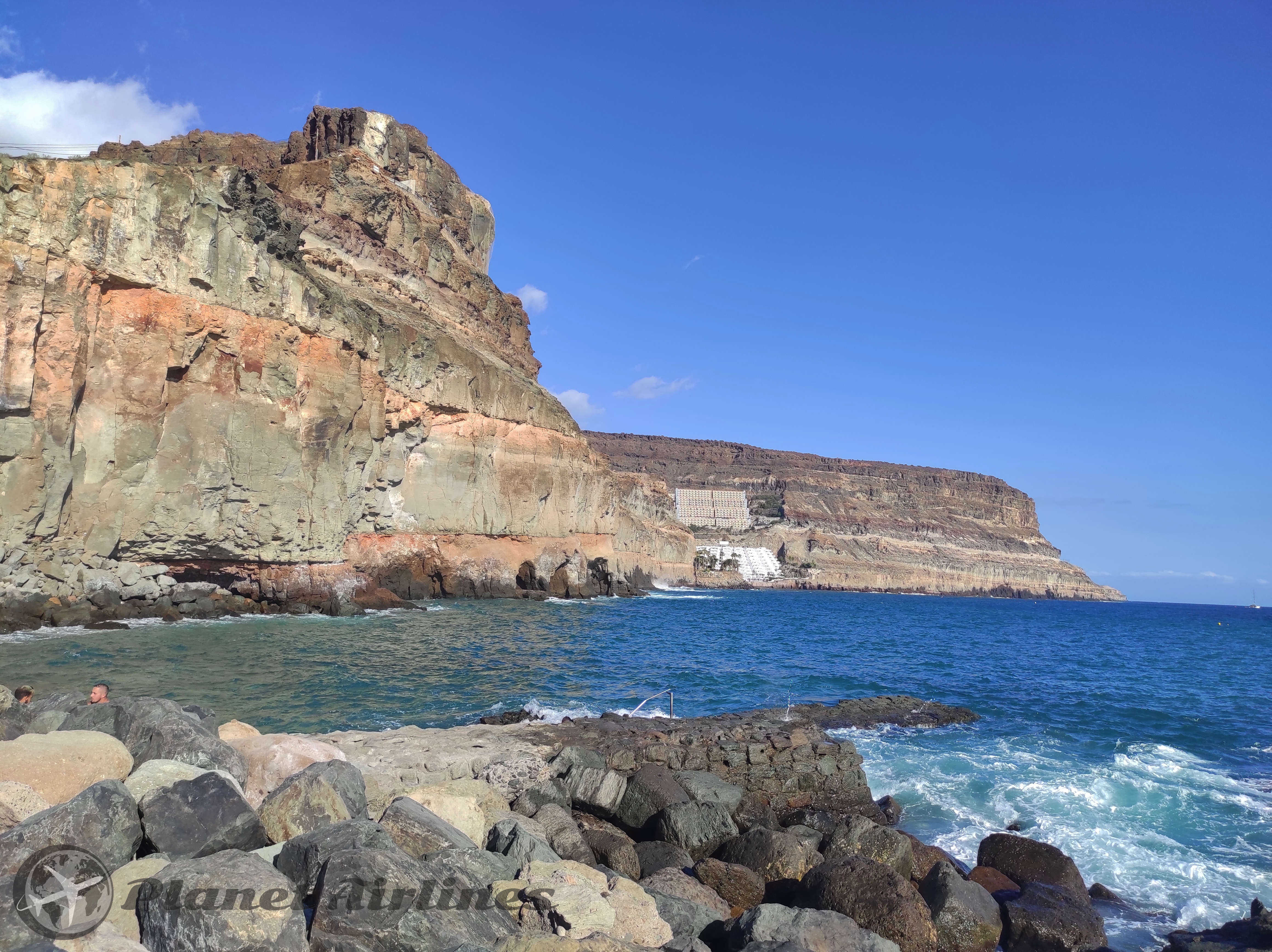 10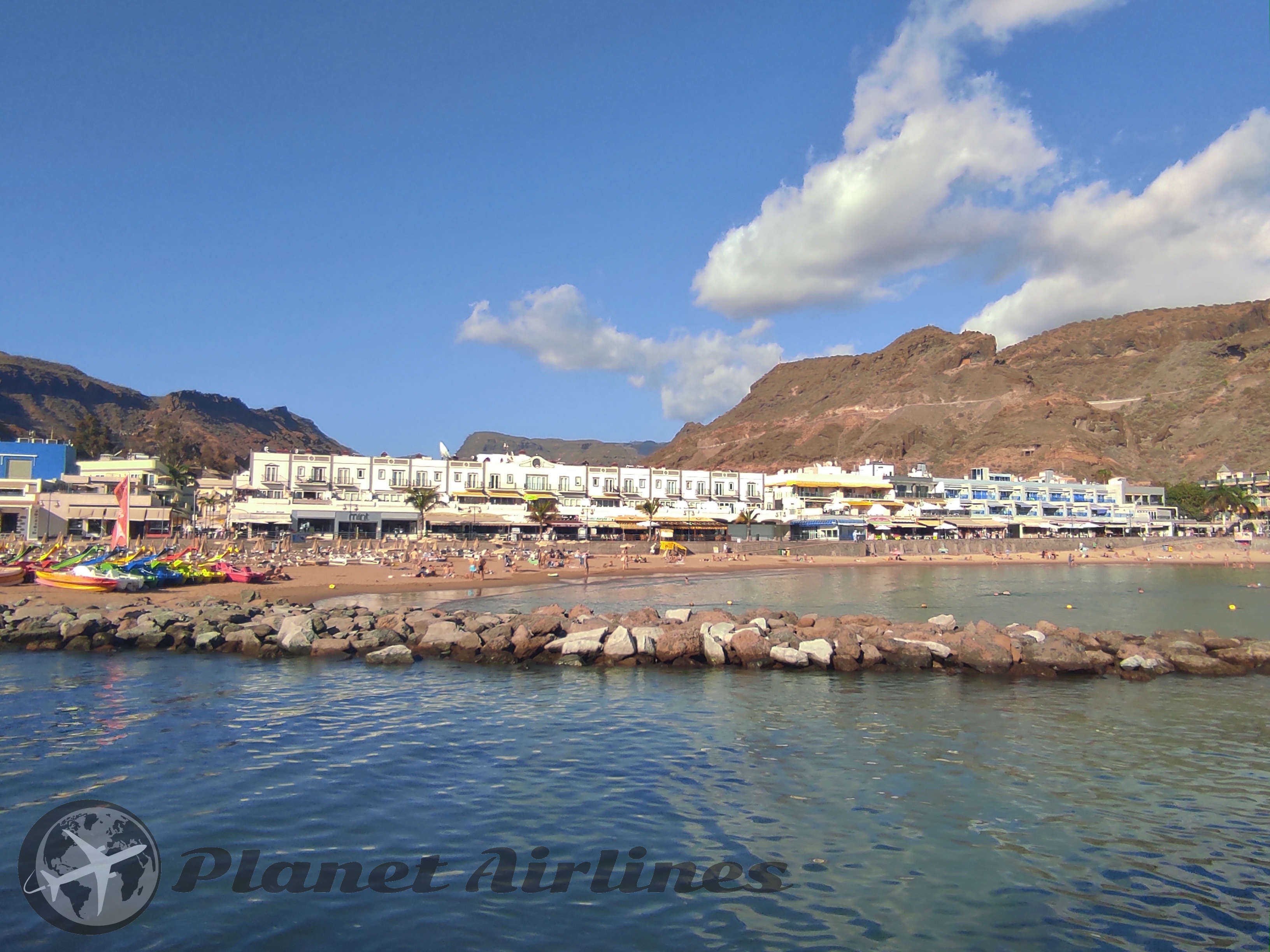 11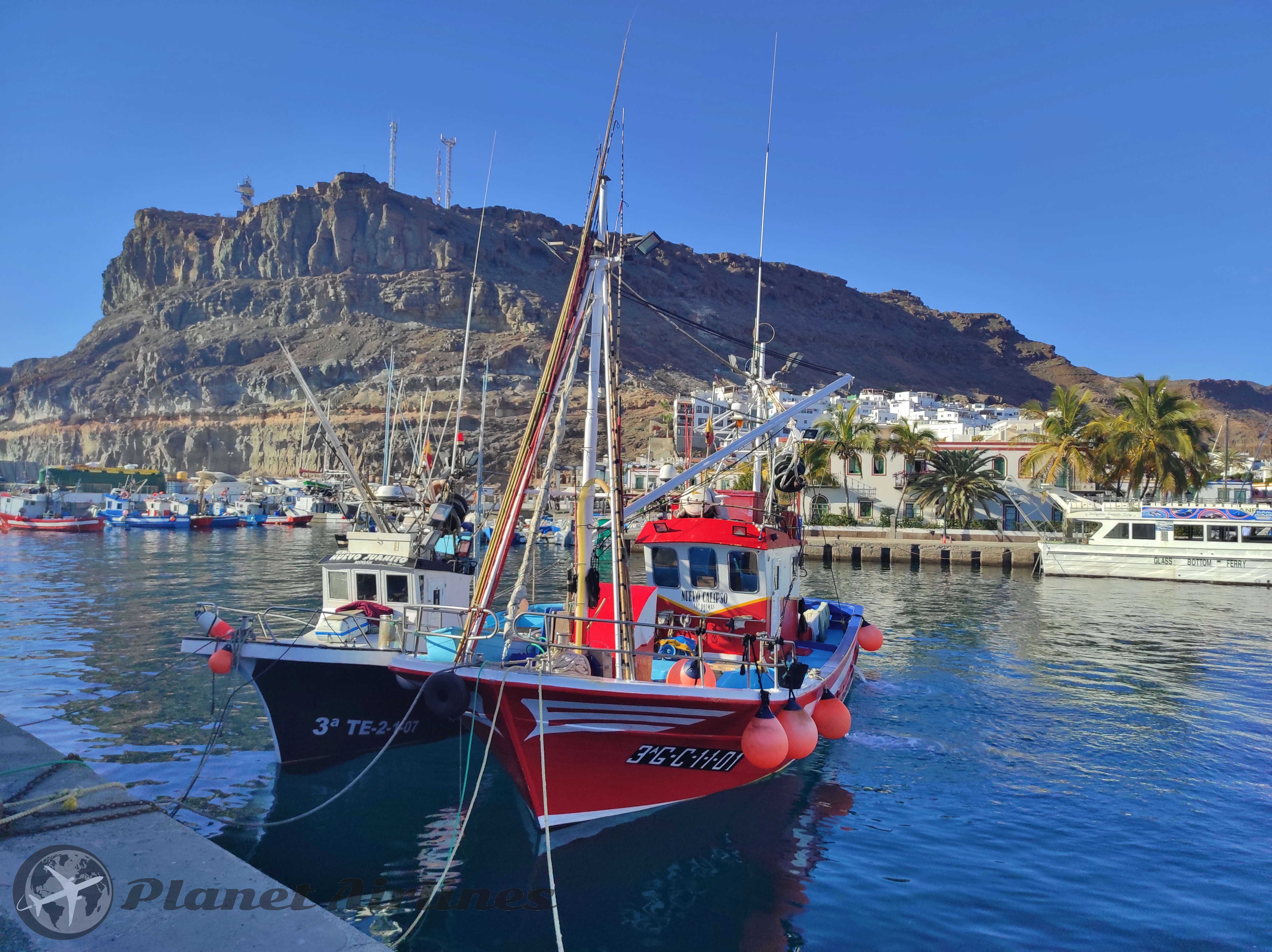 12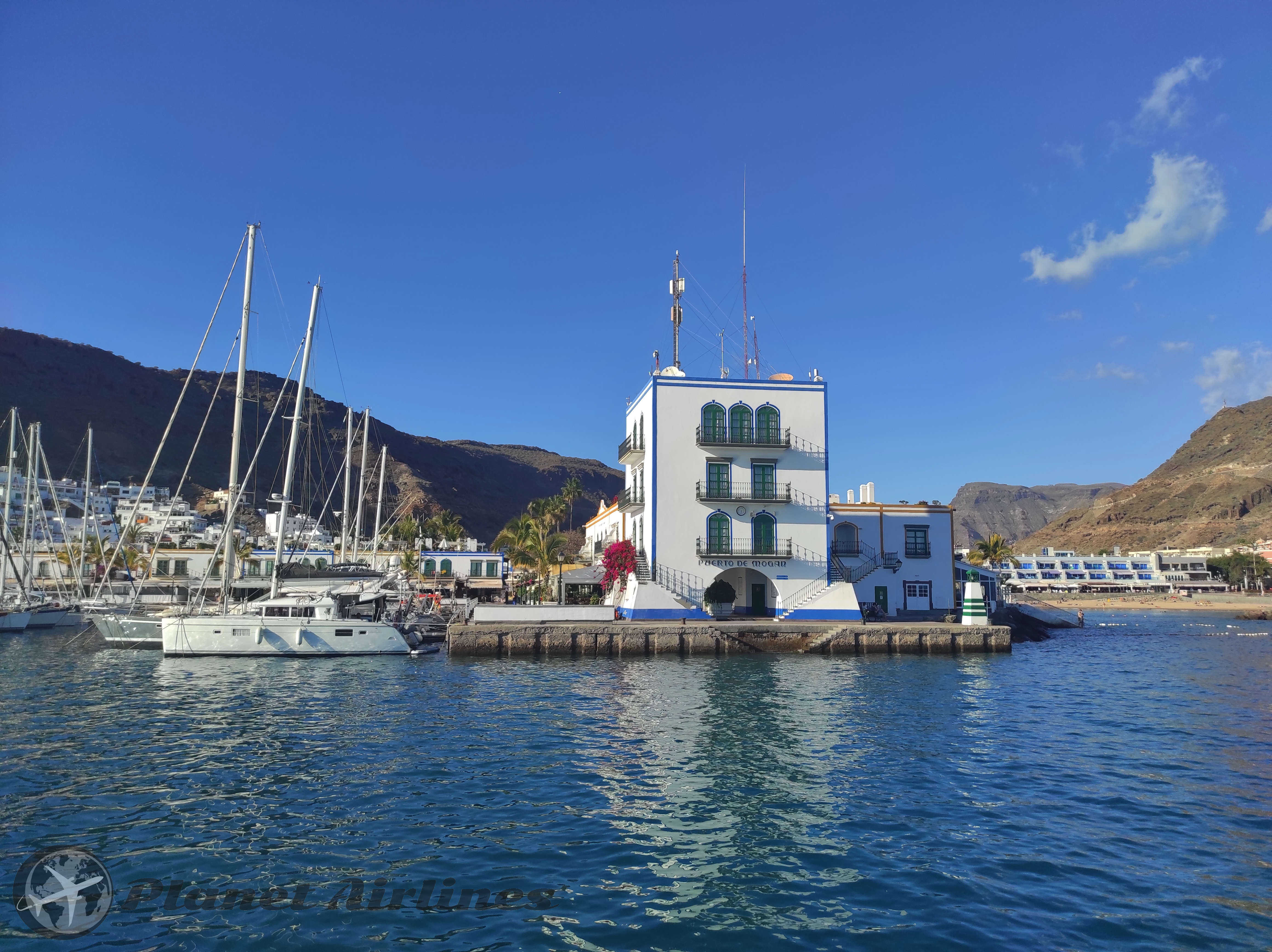 13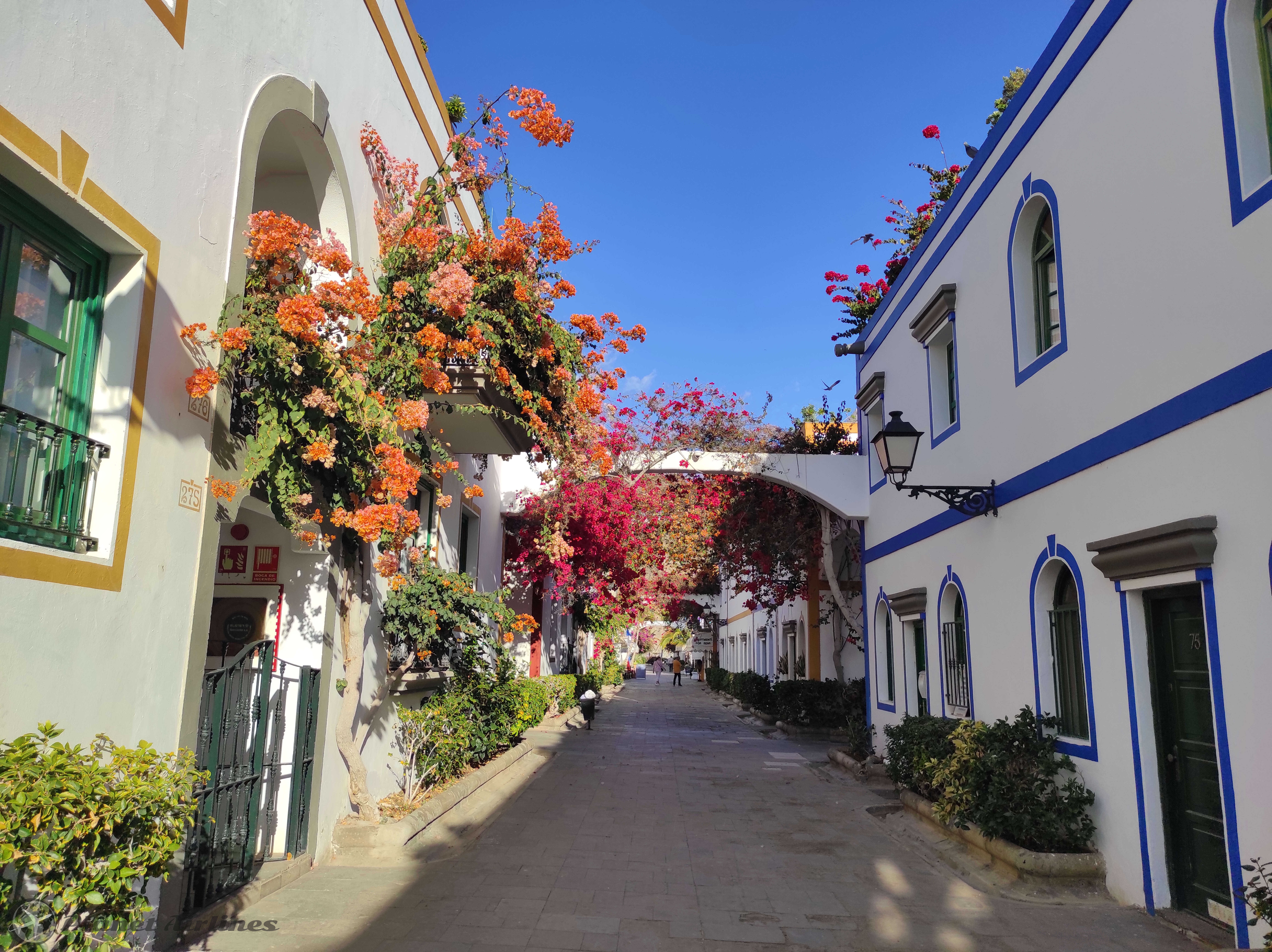 14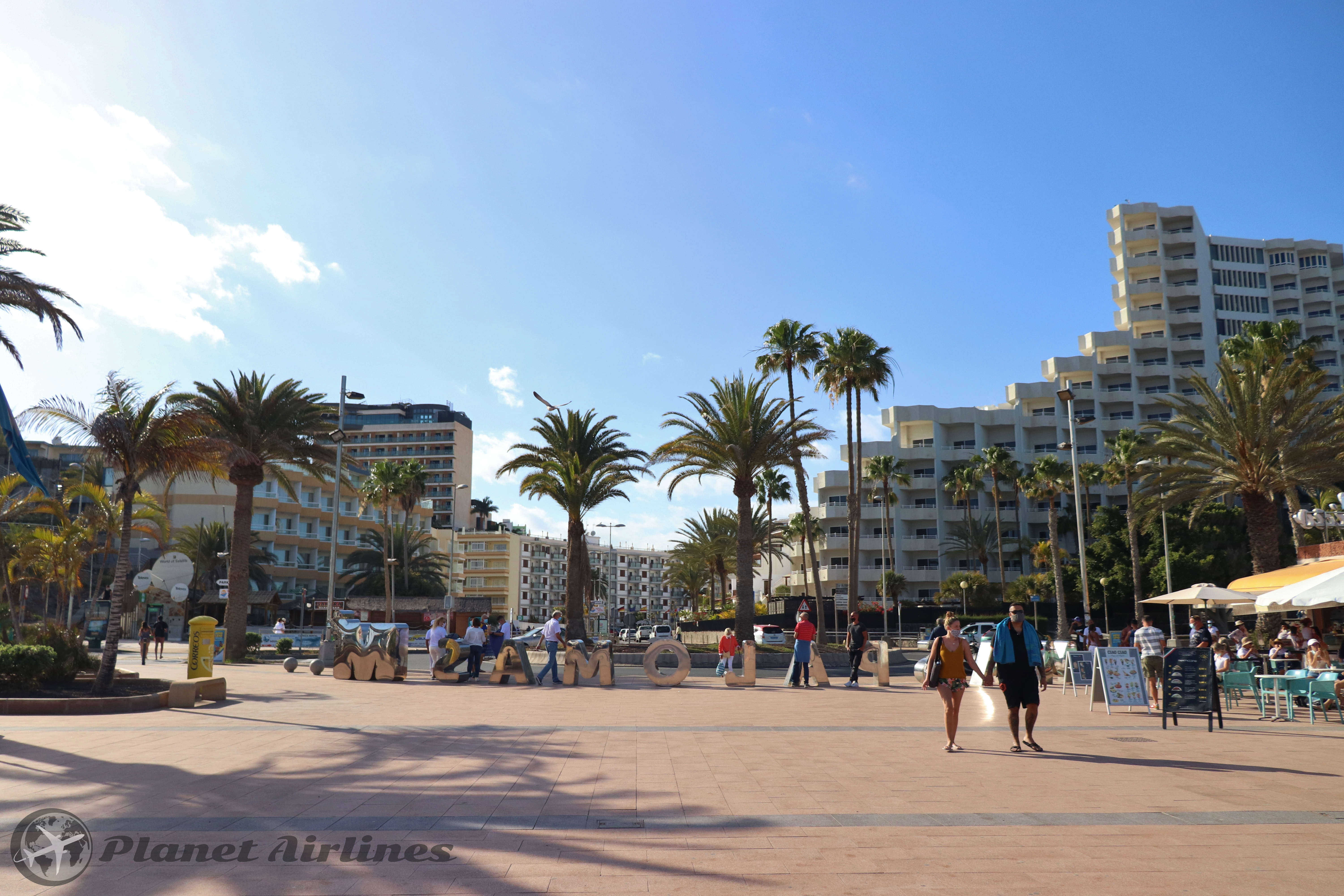 15
16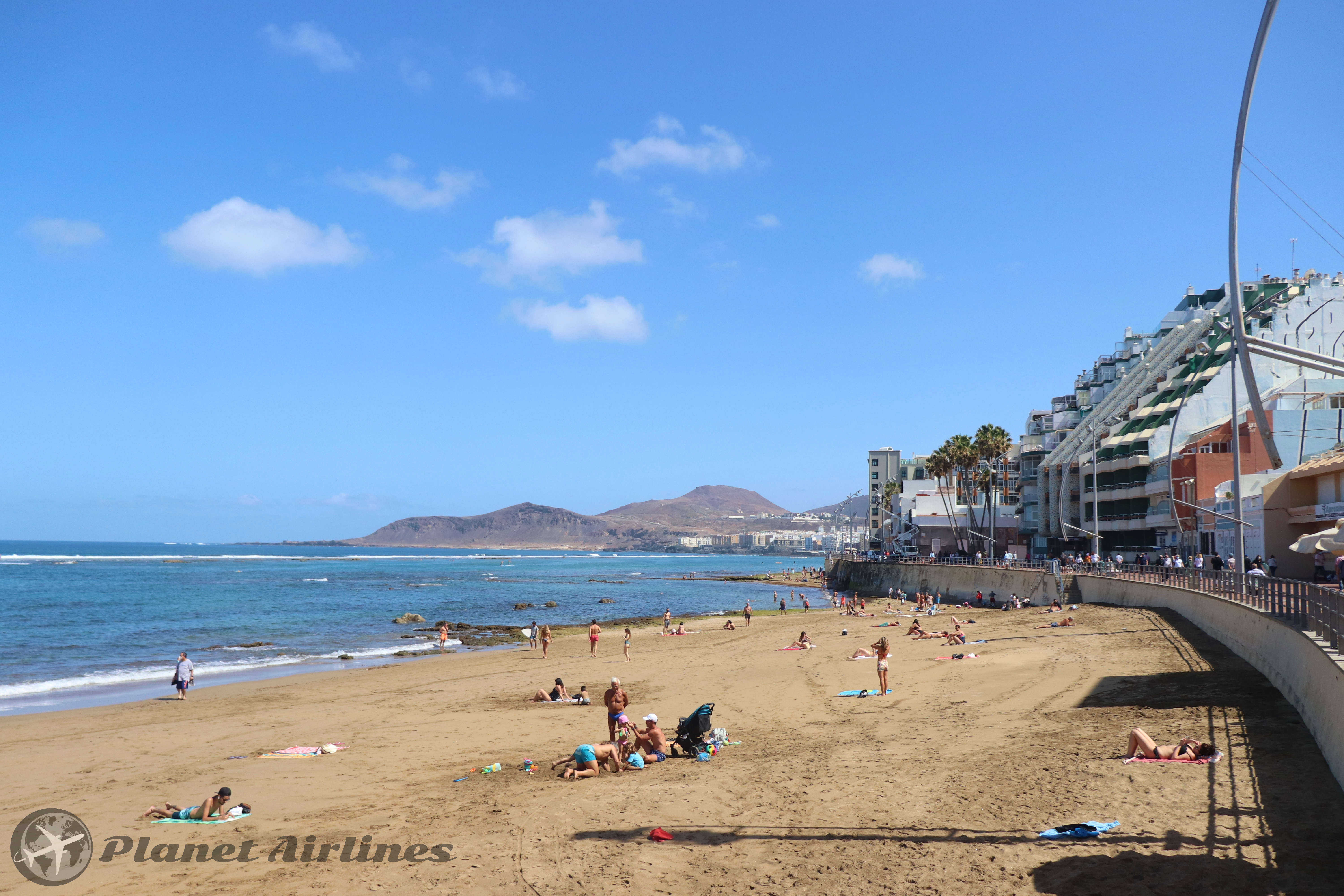 17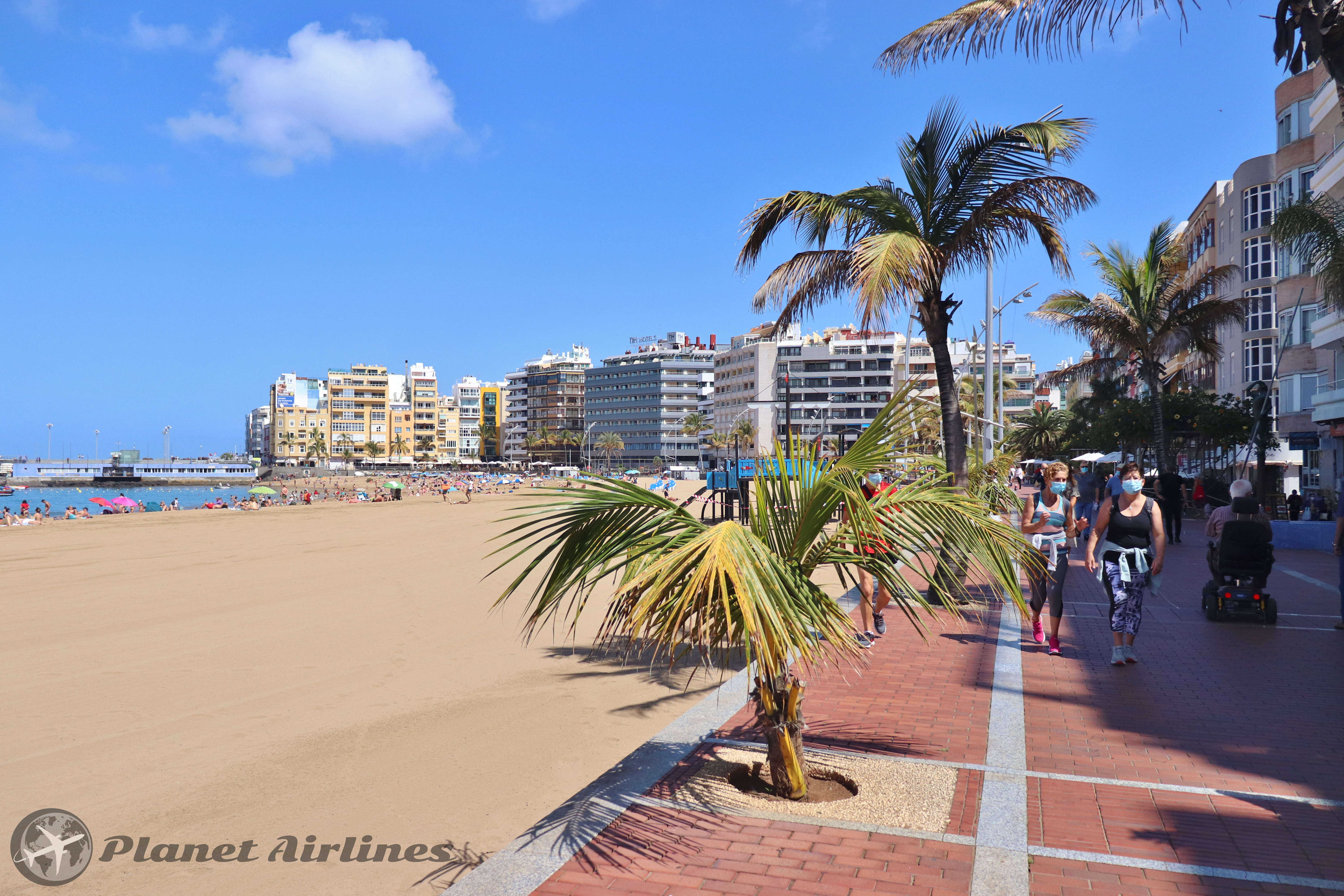 18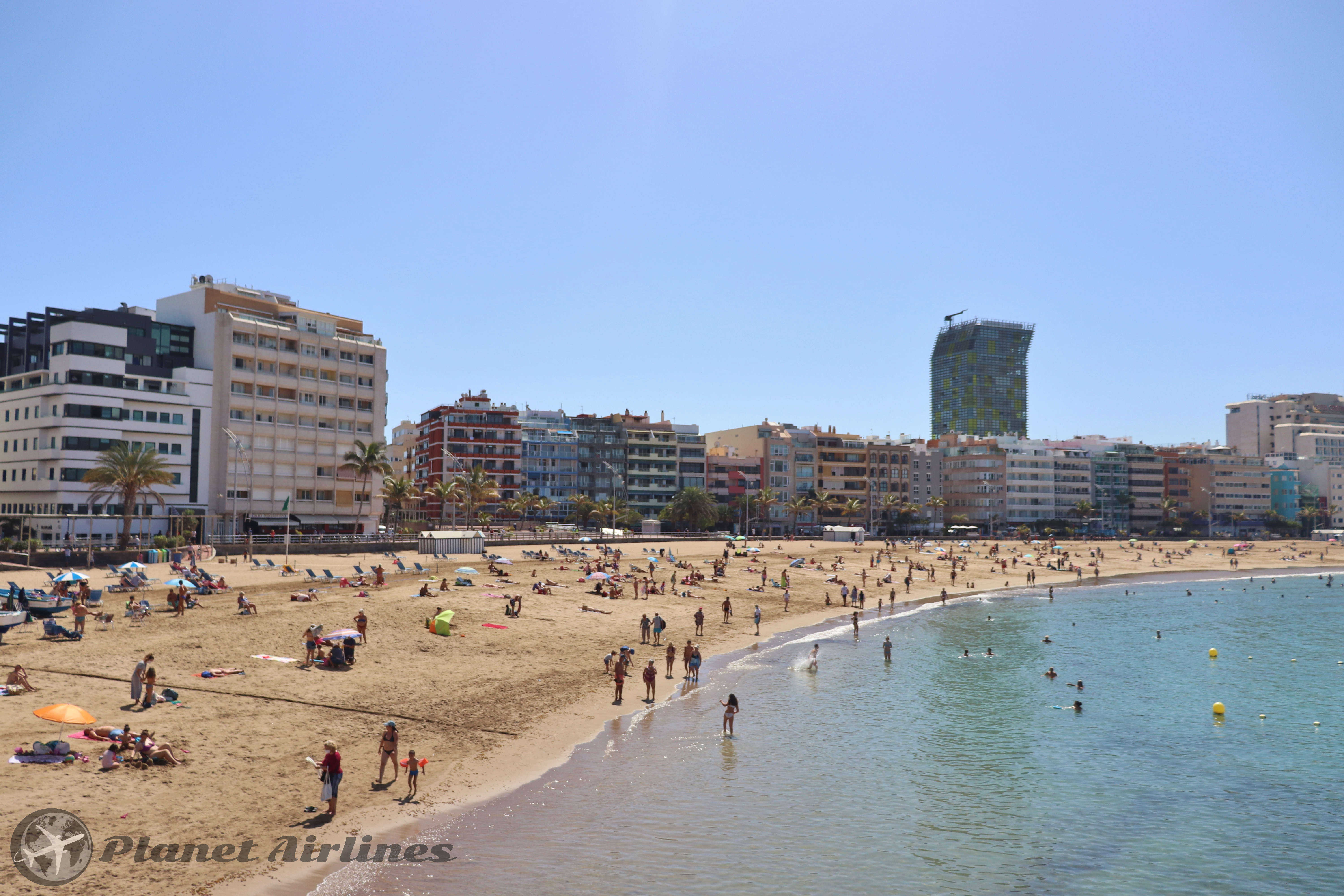 19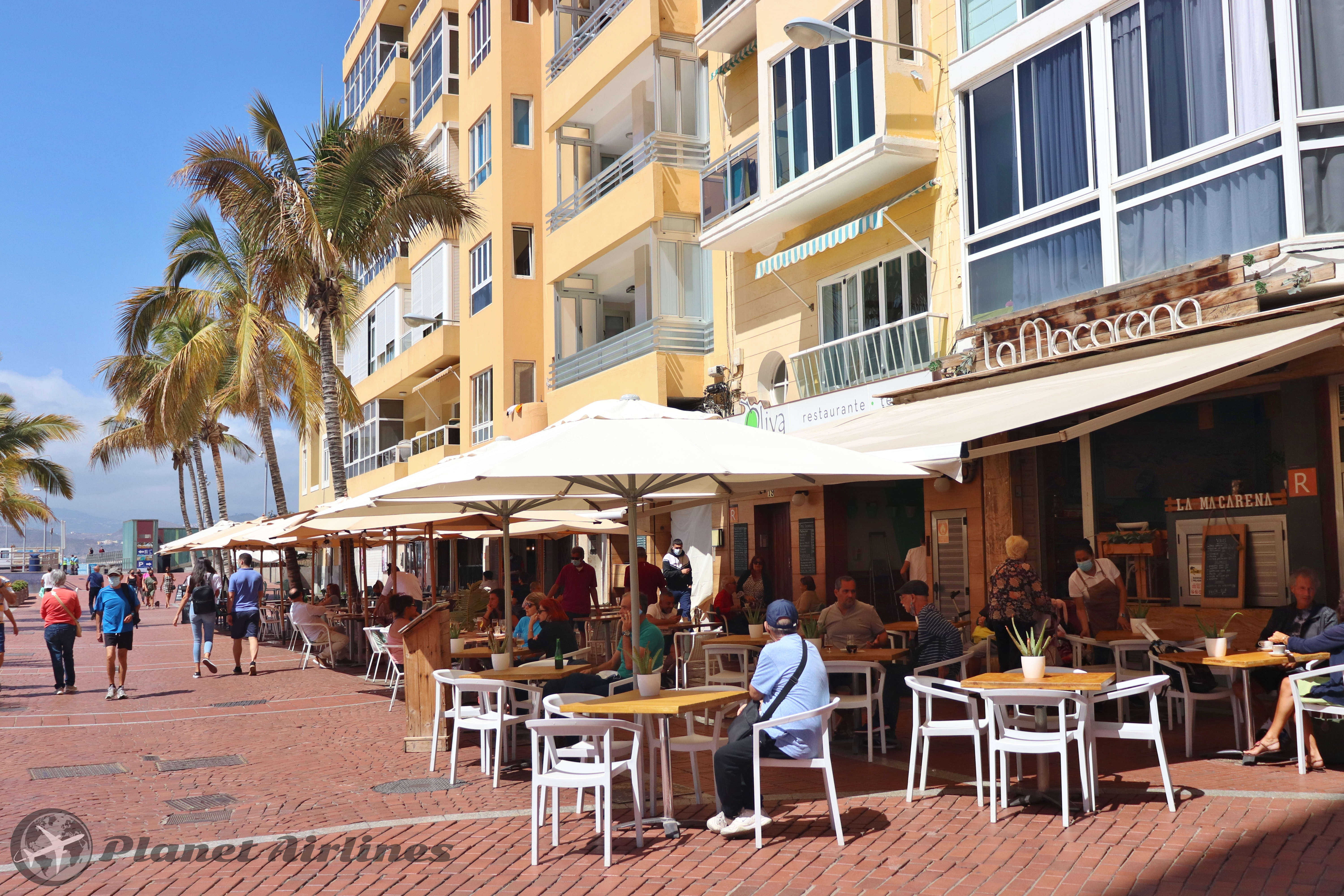 20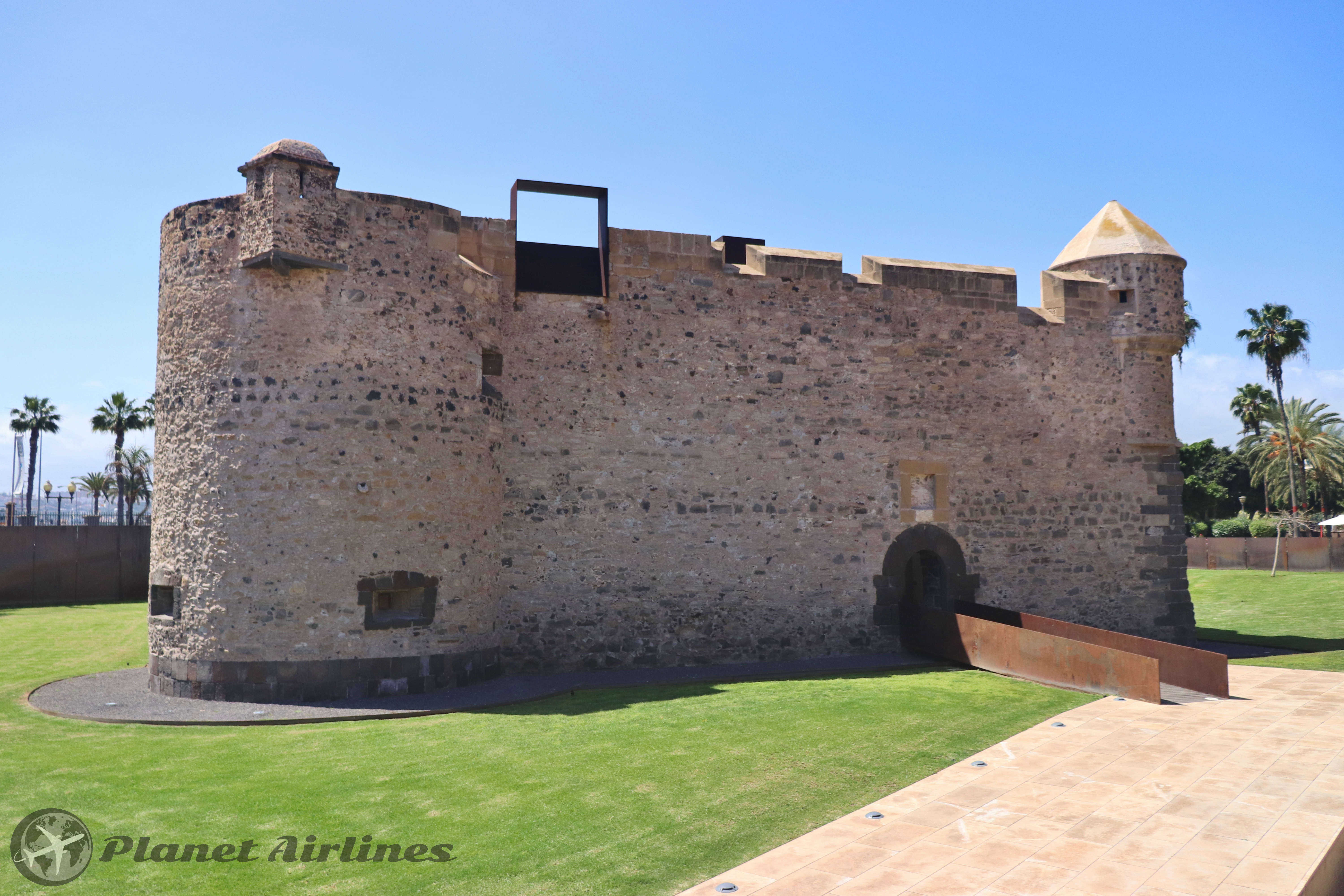 21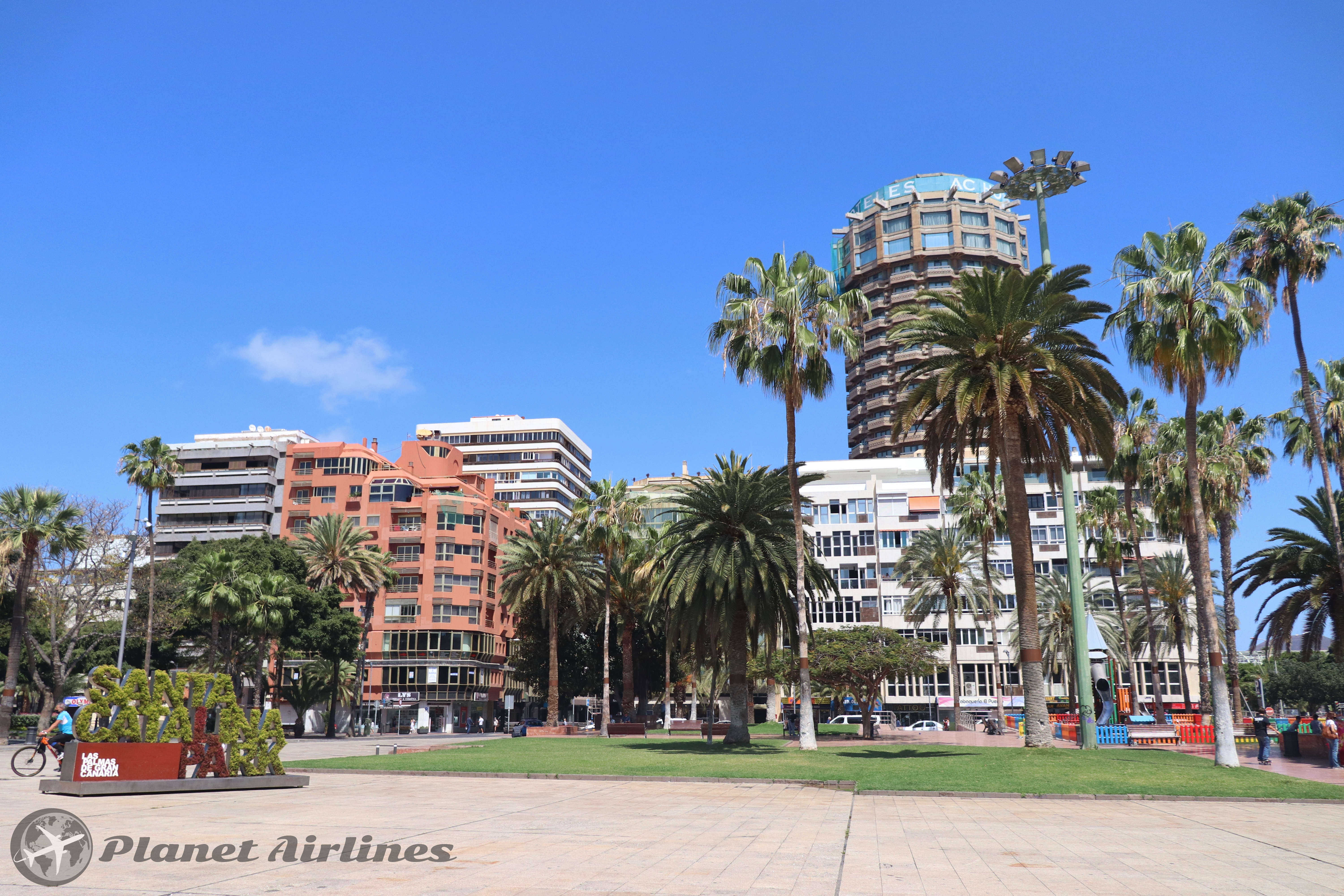 22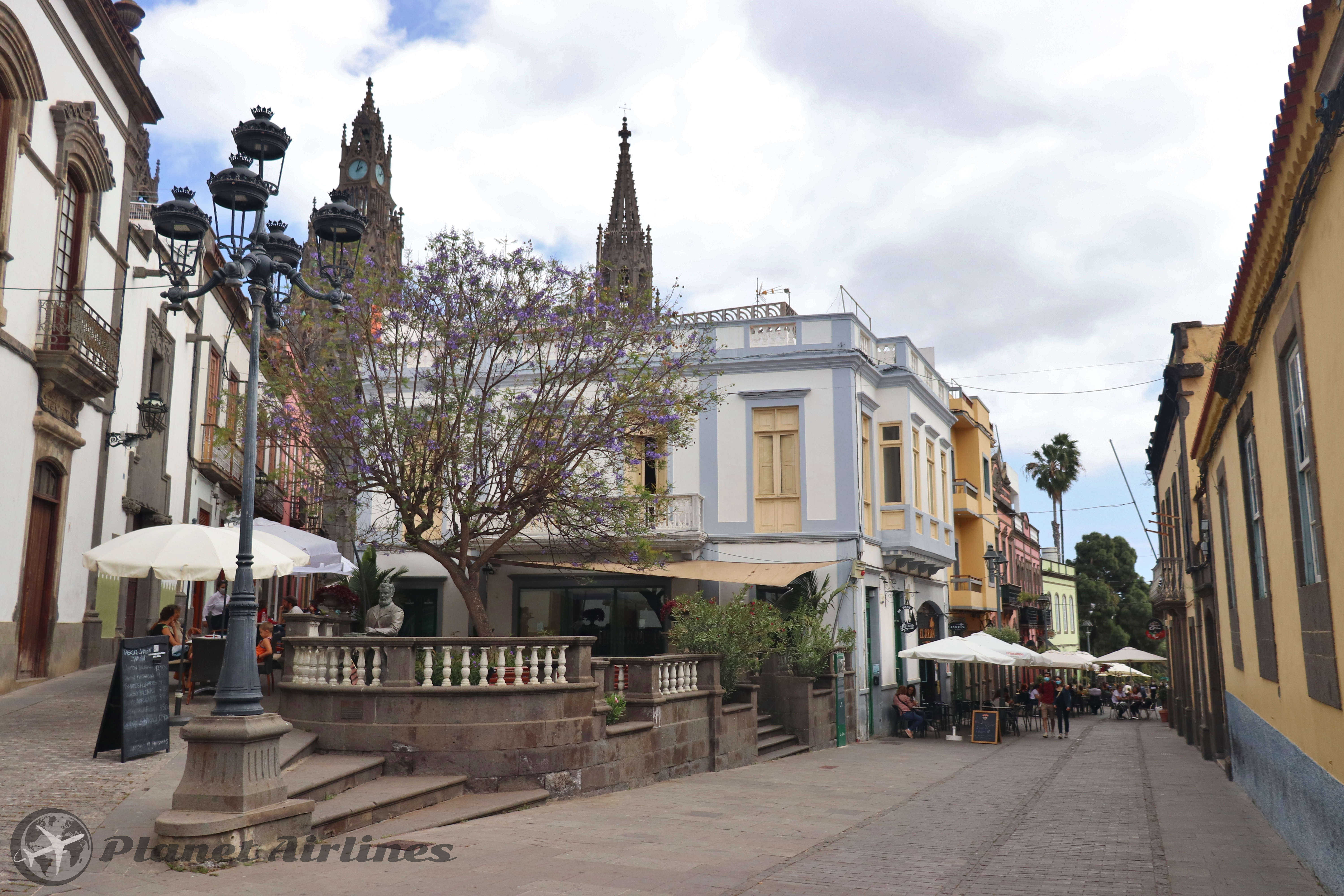 23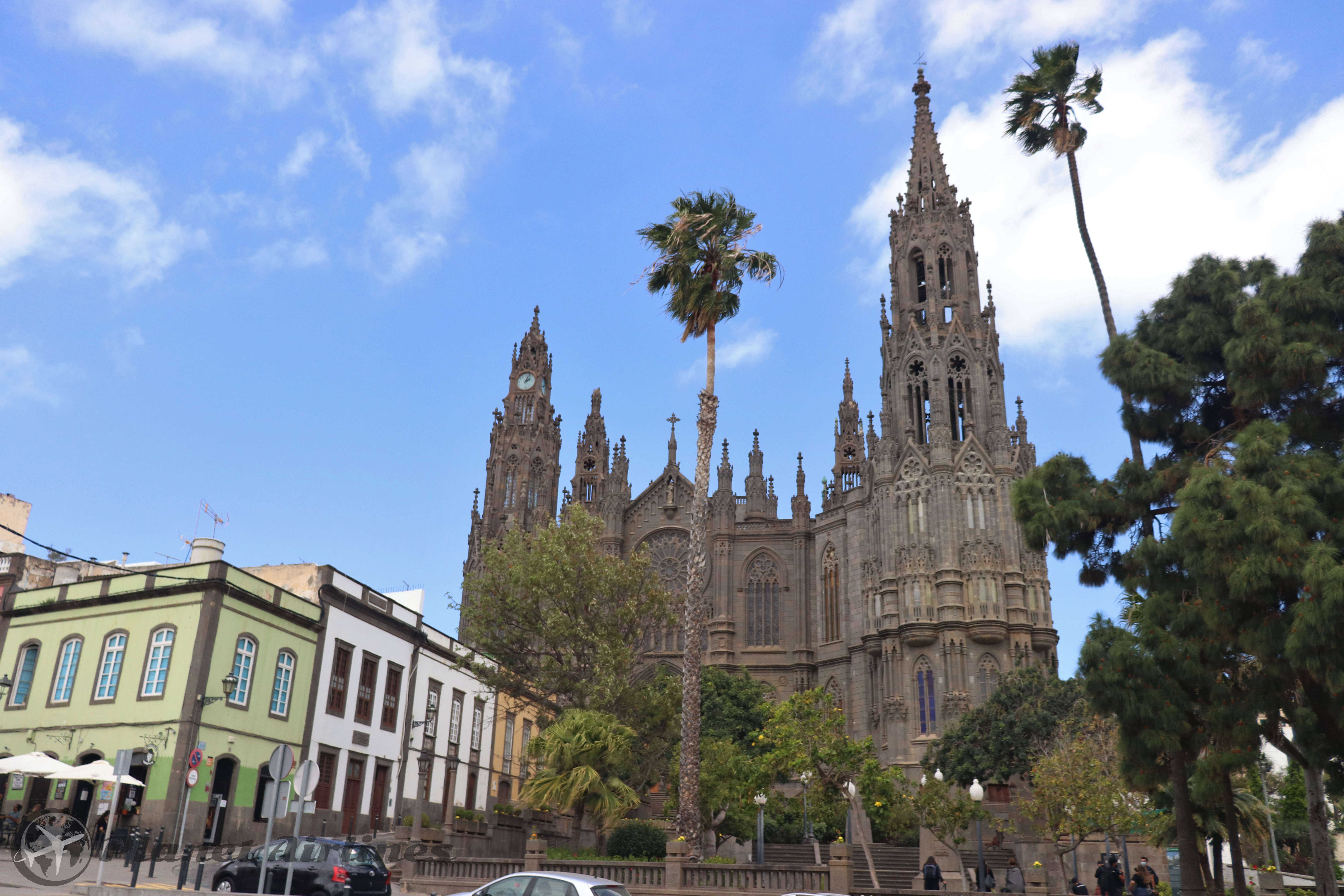 24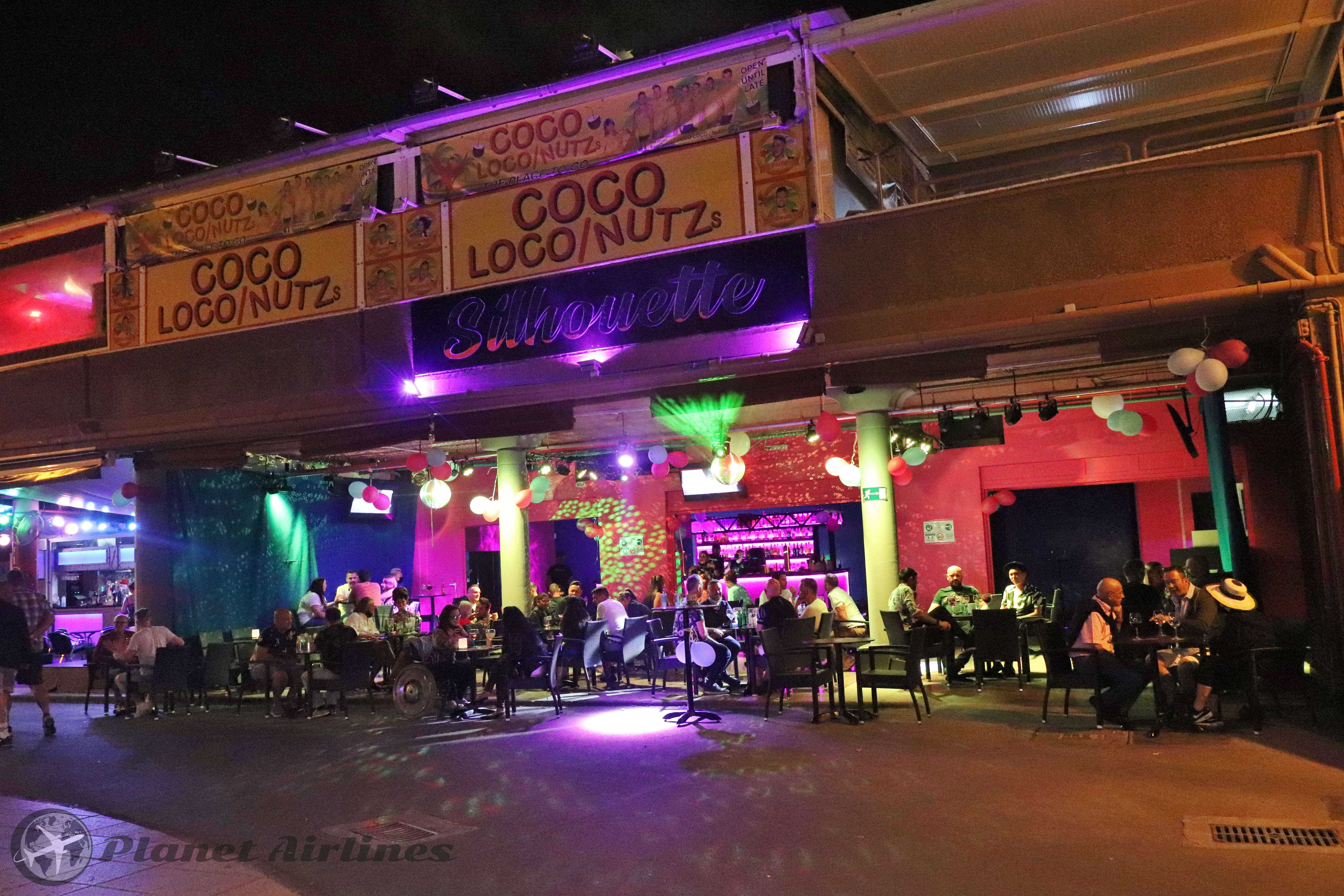 25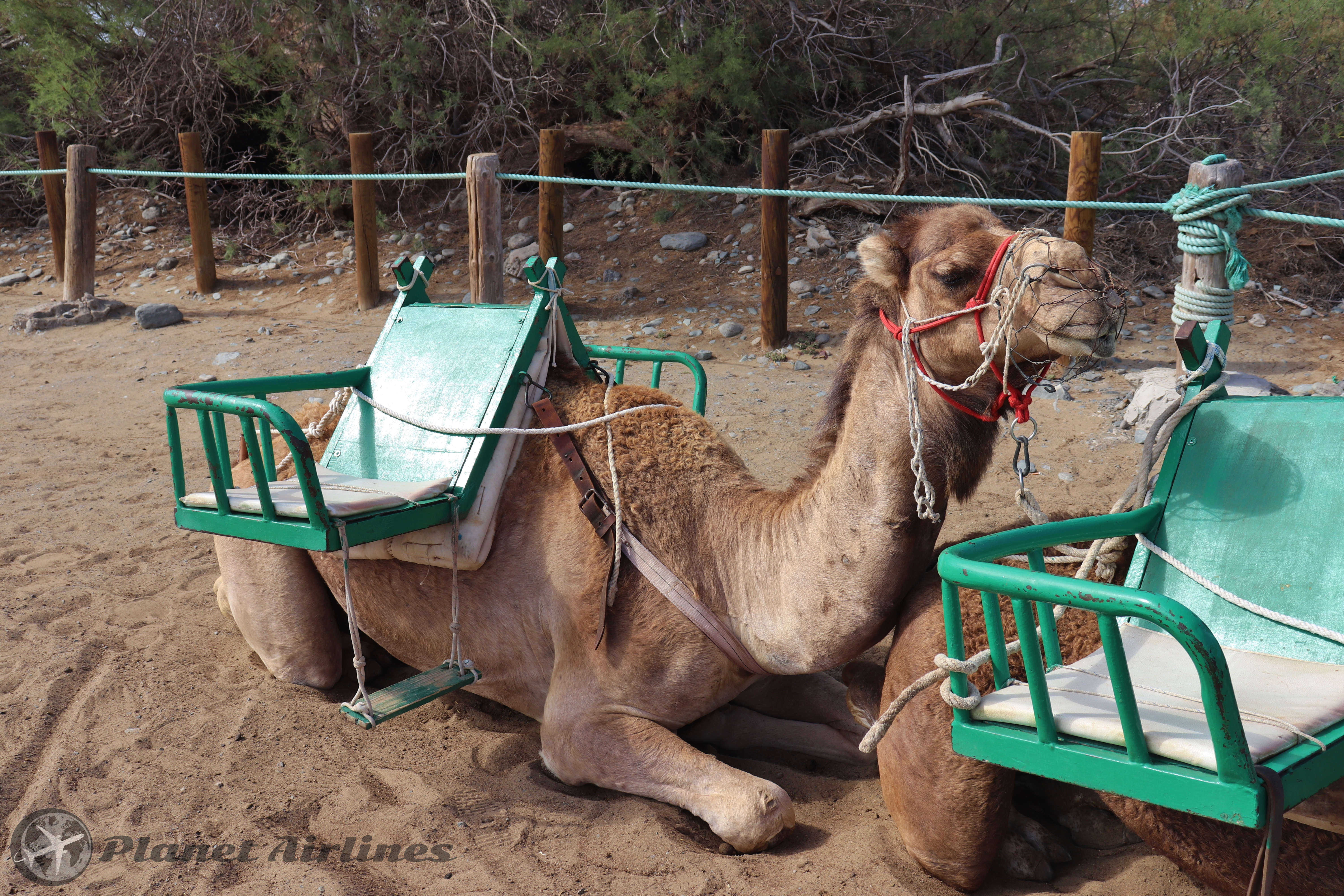 Tenerife Tourism Information​

Tenerife is the biggest Island of them all, and in some way, can be named the "capital" of the islands. There is remarkable little variation in the average temperatures between summer and winter, and there is only very occasional rain. Add to this landscapes of verdant forests, mountains, deserts, volcanoes, exotic plant and animal life, and spectacular beaches (with black volcanic sand) and you have a true holiday paradise.
Tenerife offers the unique experience of swimming and sunbathing on a beautiful beach while just a few miles away snow appears on the crest of Mount Teide.
The island's central mountain stands at 3,719m, the highest in Spain, and a cable-car ride to the summit offers unrivalled views of the lunar-like landscape of the volcanic slopes in the UNESCO-listed Teide National Park.
The island's capital, Santa Cruz de Tenerife, is an upbeat town geared towards tourism. Its port, where once the first shots of the Spanish Civil War were fired, is today a morass of ferries, jetfoils, and freighters ready to take visitors on various cruises and ocean adventures. Other picturesque towns worth visiting on this picturesque island include Garachico, La Orotava, and Masca, all of which have much to offer travellers.
⛅️ Climate and Temperature  🌡️
Tenerife, like all the islands, has a great climate; the temperatures are comfortable all year round. The cooling sea breeze ensures that there is little humidity and that the summer heat is bearable. During winter, between December and February, the evenings get cooler and the water temperatures drop, but it is never cold by European standards.
The coolest month, January, experiences average temperatures between 15°C and 23°C and August, the hottest month, experiences temperatures between 22°C and 33°C. Rainfall in the summer months is almost non-existent, but showers are possible between October and April. The rain showers are usually short-lived and quickly replaced by sunshine.
There are, however, distinct climate variations according to region on Tenerife: inland, particularly around Teide National Park, temperatures can drop far lower so dress for cool evenings and rainfall (or perhaps even snow) if exploring the high altitudes around the interior of the island.
The best time time to visit Tenerife is in the Spring or Autumn, away from the high season. It is still warm for swimming, yet not as crowded. However, although the Summer months are very popular, these are also expensive and are just ideal for sunbathing, relaxing, swimming mostly. (except from Visiting Teide)
When arriving to the island by plane, there are two airports to choose from, which often can be mistaken by tourists. Tenerife Norte (north) (TFN) and Tenerife Sur (South)(TFS). They are connected, but add a couple of hours travel time if you get it wrong!
The situation of your accommodation, would be the best to determine which one to fly into.
Tenerife Norte:

Ideally for the city of Santa Cruz de Tenerife and Puerto de la Cruz. Take bus 20,30 or 343 to your Hotel / Resort.


Tenerife Sur:

Ideally for the southern resorts of Playa de las Americas, Costa Adeje and Playa de los Cristianos. Take bus 40,711,111,343 and 415.


When in Tenerife, the bus services are run by Titsa (click link for more info) and are operational all over the island, as well as within Santa Cruz. Additionaly in Santa Crux you will find a metro tram line which connects La Laguna Bus Station with Santa Cruz main Bus Terminal. Holidaymakers using the bus frequently should purchase a Bono card. You can use an e-card which costs €2 and then you can load any tickets onto it. Also you can use the Mobile Application "Ten+".
One day ticket for unlimited rides is €10 or for one week is €50.

Hiring a car is a convenient and more cost-effective transport solution when travelling with friends. Car rental outlets are available at the airport and major resorts in Tenerife, and same-day rentals shouldn't be a problem, as well as bikes and scooters.

Tenerife's main attraction is its climate, first reason most visitors flock to its beaches! There are plenty of great beaches, lively resorts, charming ports and villages, and even a volcano to explore in the centre of the island. So it gives the island an unique character, with incredible scenery to discover.
The tax-free status enjoyed by the Canaries makes nightlife and shopping extra encouraging. Water sports are another popular attraction: windsurfers and kite surfers will enjoy the strong winds of the east coast, while surfers have perfect conditions in the south of the island. For the kids, there are numerous theme parks and water parks that guarantee a cooling day out for the whole family.
Getting around Tenerife for sightseeing excursions or days of beach hopping is easy; almost every attraction on the island can be reached in under an hour by bus.
There are many options to do and see whilst in the island, however below we have enlisted a few which are the highlights with more details:
✔️Tip: Taking tours and packages in the island is a great way to explore when you are staying for a shorter time! There are many tourist information points that offer a great variety of activities, both cultural and thrill packed with adrenaline! Tours range from €30 to a few hundred! There is no need to pre-book online, just turn up and usually there is availability for next day tours. (Summer time, might be longer).

Teide National Park:

The spectacular Parque Nacional de las

Cañadas del Teide was declared a protected area in 1954, including an enormous volcanic crater with a circumference of 30 miles (48km) out of which rises the highest peak in Spain, Mount Teide. It is the largest, one of the oldest, and the most visited national park in Spain and has been declared a UNESCO World Heritage.
Temperatures in the reserve can be extreme: winter in the park, which lies at about 2,000m above sea level, brings snowfall and gale force winds, while in summer temperatures can soar to above 42ºC. A cable car carries visitors to the summit of Mount Teide, but many prefer to hike the route to experience the flora and fauna. See below more info.

The Cable Car costs €37 up and down and can be bought online. It's advised to arrive 30min before your scheduled time, as the queues tend to be long. Bring sun cream, bottle of water, mobile phone (for audio guide), comfortable shoes, hat and sun glasses.
Once you are at the upper cable car station, take a few minutes to take in the views (and get used to the altitude, see below "Attention" note). There are 3 routes to take:


Pico Viejo:

is the old crater located behind Teide. It is easier to access and takes 10-15 min to reach.


La Fortaleza:

With views towards Puerto de la Cruz. Takes 15-20 min to reach. Pay attention to steps, which can contain lose rocks and ice.


Pico del Teide:

Only possible to access with special permit (see below). The route takes 30 minutes to access the peak at 3718 meters!

❗Attention: The hike up mount Teide is popular for those who love outdoor activities, nature and adventure! However, the hike is very long, with an average time of 6 hours.
Only those who are well equipped and take adequate gear are recommended to hike it. It is also possible to stay overnight, in a basic hostel style hut, to watch the sunrise the next day.
Another thing to note, the climb from the Cable Car upper station to the crater of Teide is only possible with a special permit (free of charge) and its limited every day.
You need to reserve with several weeks in advance at: Teide Summit Reservation.
Lastly, take precaution of altitude sickness! With the sudden rise to 3500 meters, its normal that you will experience a feeling of being more tired after walking shorter distance, bigger breathing rhythms, headaches and upset stomach. Take a few minutes to rest after walking uphill or over 5 minutes to recover.
✔️Tip: Public transport to Teide: There are currently only 2 busses which run one service per day only on Friday, Saturdays, Sundays and Public Holiday days.
Bus number 348 from Puerto de la Cruz, leaves at 9.30am. It stops at the cable car base station (among other stops). The journey takes just over 1 1/2 hours. The return bus departs at 4.05pm from the cable car base station and follows the same route in reverse. (Check times here for line 348)


Bus number 342 from Costa Adeje (Playa de las Américas), departs at 9.00am and travels to Las Cañadas del Teide, this route takes 2 1/4 hours. Stops along the way include Los Cristianos and Teide cable car base station. The return bus departs from this stop at 3.40pm. (Check times here For line 342)
So there are just two buses a day, one from each zone of the island, if your accommodation isn't on one of the two bus routes, you'll have to travel to a bus stop along the routes. You'll have to make sure you're there at the right time too because each bus runs just once a day (up and down the volcano).
Garachico:

offers a very different experience of Tenerife for those visitors wanting to see a more traditional and historical side to the island's character. Once a prosperous port town, Garachico suffered a weeks-long volcanic eruption in 1706 that destroyed the port but created rock pools that are today rich in marine life and perfect for swimming. The rock pools are a highlight of a visit to Garachico and make it a good destination for those travelling with kids. The village streets from the main plaza, are narrow and cobbled, with restaurants and rustic buildings hiding around every corner. The old convent in the centre of town is open to visitors and well-worth checking out for its striking architecture. The ride to the village can be a bit stressful, because of all the curving little cliff roads, but the views more than reward the effort, and are considered some of the prettiest on the island.


To get to Garachico, take bus 363

from Puerto de la Cruz, trip takes about 70 minutes.

La Orotava:

The beautiful town of La Orotava is firm proof that there is much more to Tenerife than lovely beaches and a fun nightlife. La Orotava is famous for its ornate balconies, many of which are concentrated on

Casa de los Balcones

. The town was settled by noble families in the aftermath of the Spanish conquest and they set about a flourish of competitive building, a legacy that modern-day visitors can enjoy at their leisure. The west of the island was home to Tenerife's nobility who built many fine houses. There are many churches and monasteries here too: don't miss the Gothic marvel of Iglesia de la Concepción. La Orotava is beautifully situated, with volcanic black beaches and mountains that encourage hiking and other outdoor activities. The perfect time to visit this picturesque town is during the festival of Corpus Christi, in early March, when the streets are decorated with carpets of flowers.


To get to La Orotava, take bus 345

from Puerto de la Cruz, trip takes about 10 minutes. Or bus

108 from Santa Cruz

bus terminal.

Masca:

The picturesque village is found on the northwest tip of Tenerife. Sitting in the Teno Mountains, it clings to the slopes of a deep, green ravine beside a narrow road full of alarming hairpin bends. The village has a little market and some restaurants as well as accommodation options but its main selling point is the spectacular scenery. Hikers have popularised a two-hour walk, from the village through a gully to the sea at the base of the majestic cliffs of Los Gigantes. The hike is a glorious way to experience the landscapes, but is not suitable for those afraid of heights as things get rather steep. Once you reach the beach you will find a picturesque bay with black volcanic sand and clear water which is lovely for a picnic, a swim, and a snorkel. In summer there are water taxis transporting people between this bay and Los Gigantes every two hours or so.


To get to Masca, take bus 355

from the Bus Station of Buenavista. Plan ahead, as timetables are limited.

Tenerife Beaches:

The volcanic nature of the island of Tenerife means that the land has few natural beaches. Those that exist are characterised by black shingle stretches created from the island's volcanic rock foundations. The demand for tourist sun-bathing space, however, has led to the creation of resorts and man-made beaches, with golden sand having been imported in some cases.
The good beaches on Tenerife for sunbathing and soft sand are Los Gigantes and San Juan in the west; and Fanabe, with its yellow sand, showers, and other facilities, located to the south. Also popular

Playa las Americas

for its grey sandy stretches, the soft yellow expanse of

Los Cristianos' beach

, Las Vistas, and Los Cristianos.

Candaleria

in the east has a small black shingle beach. Up north

Puerto de la Cruz

has a beach with fine black shingle, but at

Santa Cruz

has imported golden sand. Although the imported white sand is ideal for sunbathing, the black volcanic beaches of Tenerife can be very beautiful and are often less crowded.

Santa Cruz de Tenerife:

Is the capital of the Island and one of the busiest cities of the archipielago. Santa Cruz offers stunning backdrop of the Anaga mountains, which dominate much of the area. Santa Cruz has both the feel and atmosphere of a busy city, containing many high-rise buildings, modern architecture, a stylish opera house and large shopping centres, contrasting with colourful historic buildings and houses. City life in Santa Cruz is centred around the Plaza Espana, which is located on the scenic waterfront.

Some tourist attractions include the Natural and Human History Museum (Museo de la Naturaleza y El Hombre), the Municipal Museum of Fine Arts (Museo de Bellas Artes), and the notable Photographic Gallery (Centro de Fotografia). A number of historic buildings add a more typically Spanish flavour around the Plaza Iglesia, the 19th-century Teatro Guimerá, the 17th-century

Castillo de San Juan

and the striking Iglesia de Nuestra Senora de la Concepción.
Puerto de la Cruz:

it's a major town in the Northwest of Tenerife. The town retains much of its traditional charm and appeal. With a picturesque coastline, a seafront promenade lined with palm trees and a range of tourist attractions, Puerto de la Cruz has much to offer those visiting this part of the island. Highlights here include the 18th-century Casa Miranda along the Calle Lonjas - which now houses a popular restaurant; the Casa de la Aduana - dating back to the early 17th century, the Archaeological Museum (Museo

Arqueológico), Loro Parque, which is home to an enormous collection of parrots, aquariums with around 15,000 aquatic creatures, the biggest penguin enclosure in the world, and an impressive dolphinarium.


To get to Puerto de la Cruz, take bus 102 or 103 (express)

from Santa Cruz Bus Terminal.

La Laguna:

was the first settlement of the

Spanish and it is the old capital of the island. It is now the meeting place where modern minds and young students gather around the university, a historical place where locals and tourists come to enjoy its culture, quaint restaurants and walk its pedestrian streets. These, are always bustling with life, street musicians and hundreds of taverns, restaurants and bars. In addition to the retail therapy you will find in its great shops full of vintage items and fashion labels.
It is nice to simply explore the churches, mansions and historic buildings that make this old and dazzling city a UNESCO World Heritage Site.


To get to La Laguna, take many bus 14 or the tram from Santa Cruz or bus 102,103 from Puerto de la Cruz

.

Piramides de Guimar:

On the east coast of Tenerife, stand six mysterious step pyramids of which archaeologists have yet to discern the origin. The pyramids were initially thought to be the remains of agricultural stone terraces. However, a Norwegian anthropologist thought the pyramids were constructed on similar principles to those in Mexico, Peru and ancient Mesopotamia. The pyramids are now enclosed in an Ethnographic Park. The structures remain the subject of some debate among archaeologists. The park, however, is lovely, and is of botanical as well as archaeological interest, with paths winding through miles of Canarian vegetation. Maybe

For those who wish to party the night away, should head straight down to Playa de las Américas. But Tenerife has so much more to offer than this infamous strip. If you're British or Irish, Playa de las Américas is party central if you want to be amongst people who speak the same language and where the music blasting out of bars sounds familiar.

Not surprisingly, Playa de las Américas is not the nightlife capital for the Canarian population. In fact, depending on what rings your nocturnal bell, you will have to visit different locations to discover a different side to the best in nightlife in Tenerife.
Holiday rentals in Tenerife near Playa de las Américas and around the infamous Veronica strip are central to the best part bars and clubs in Tenerife. The bars are modern, lively and feature lots of wild fun. It's only a short stagger from Veronica's to clubs like Tramps which regularly has top international DJs sharing their favourite playlists.

For a more local feel, La Laguna is the location of the island's university and where the majority of the Canarian population lives. Everyone knows that where there are students, there is nightlife, and La Laguna is no different than anywhere else with a student population. There's a triangle of streets in the centre of Tenerife's former capital that is full of great bars that are not well-known by tourists. Unsurprisingly there's a decent live music scene as well.

For those who wish to combine the cultural nightlife, then the capital, Santa Cruz would be best suited with regular concerts of music of all tastes. There are also hundreds of bars and restaurants for all pockets as well as night clubs from small local bars to more sophisticated clubs.
Tenerife is well prepared for shoppers, with plenty of supermarkets in the larger towns providing all basics and foodstuffs for self-catering tourists, and plenty of markets and smaller shops all around the island for gifts and bargains.
Of course, the Canary Islands is a duty-free zone, so tobacco, alcohol and other goods are much cheaper than in continental Europe.
Clothing is also great value in Tenerife, a fact that many visitors take advantage of. Popular Spanish brands such as Zara and Mango have outlets around the island.
The best shopping is in Santa Cruz, particularly on Calle Castillo where all the fashion stores are. There is also a new mega-mall, Meridiano on Avenida La Salle, and the enormous department store of El Corte Ingles. Just outside of town is the enormous Carrefour hypermarket. The Continente Centro Comercial is a major shopping centre on the city's southern side and is home to around 150 different stores.
Most of the resorts and small towns have weekly markets. The huge Sunday market in Los Cristianos is a fleamarket extravaganza selling everything under the sun. In Santa Cruz, the African market is well worth exploring, with 300 stores selling fresh produce and interesting curios. On Sundays the area around the market becomes the El Rastro Flea Market, a good place to pick-up quality handicrafts and bargain souvenirs. Golf del Sur has a good market near the marina on Friday mornings; Los Abrigos puts on a decent night market every Tuesday evening.
Best buys in Tenerife, are the award-winning local cheeses and honey, leather goods such as shoes and belts, and turrón, the almonds and honey confection available around the festive season. Avoid shopping at the airport where prices tend to be significantly inflated. Note that many shops still close all day Sunday.
Tenerife offers a lot of accommodation alternatives to those visiting for all reasons. If you are able to stay in the smaller towns and more inland, prices are much cheaper.
This also helps if you are driving or stay put. As a rule, the south is much more expensive, with Hotel resorts and apartment style complexes which offer weekly rates.
The capital, Santa Cruz is also priced high but can offer a better choice of activities if departing on tours from there.
Puerto de la Cruz has good competitive hotels and apartments as well and you can find anything from all inclusive resorts to self-catering and private rooms from Airbnb, though it's worth to note that if you are reserving privately, book well in advance as the offer is not as large as in the mainland of Spain.

Mid range Hotels start from €20 per night, when on a budget, but the normal price is around €35 per night.Hostels or Airbnb rooms start from €15 per night, but you will need to book in advance to secure the best deals.
For longer stays in the island, consider staying weekly, as this will be more completive. Many tour operators will also include flights , so its worth checking for packages.
The Island is not big, but this doesn't mean that you will be able to see it all in a few days! Most tourists come for a week or long weekend just to swim, tan and party but if you are interested in seeing more of the islands and exploring some of the beautiful nature reserves and pretty towns around it, you will need some more time.
A basic trip covering the essentials, like visiting Teide and the most popular cities and towns, will need a 3 night stay.

However, even this can be tight and it's more recommended if you stay one week in order to take advantage of some visits, but also down time to absorb the surroundings, or ideally suitable for those who wish to hike and walk, as there are many beautiful paths and walkways where to discover great scenery, nature and flora.